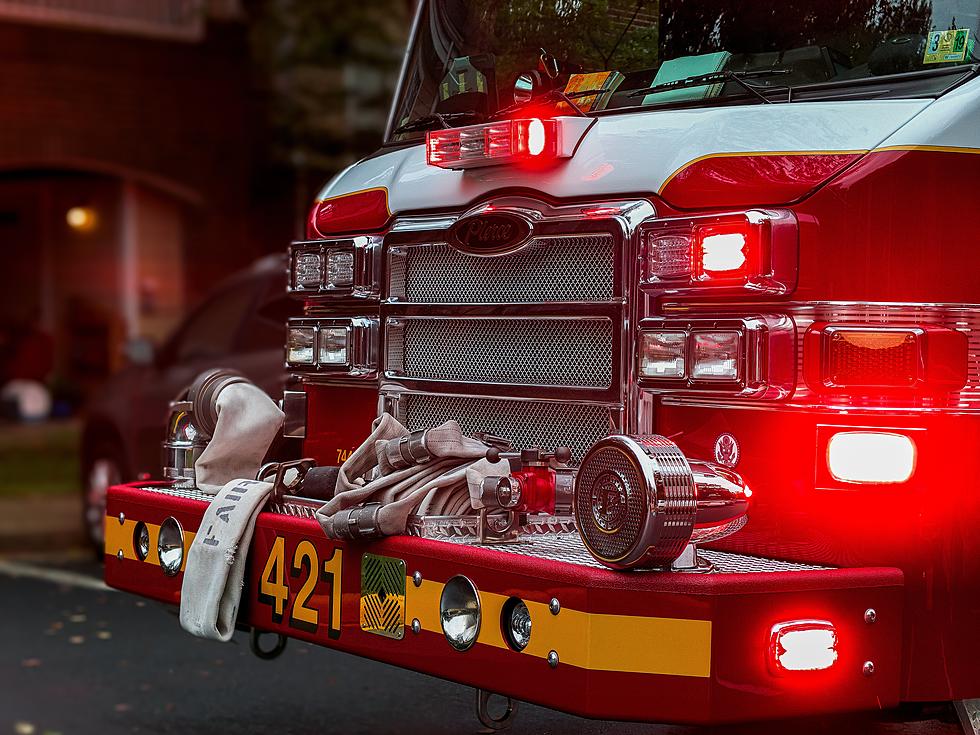 Truck Hauling Trailer of Snowmobiles Crashes Off Maine Overpass
Published on April 9, 2020 Light, L16 Free to use under the Unsplash License
According to WABI TV 5, a person was transported to the hospital following a crash on Interstate 95 in Howland, Maine, on Thursday.
A truck hauling a trailer full of snowmobiles hit a spot of ice on the Interstate yesterday causing it to lose control and drive off the highway overpass in Howland, falling about 20-25 feet before coming to a stop.
According to Maine State Police, Trooper Kari Kurth,
"I thought it'd be a lot worse than what it was. One gentleman was taken to the hospital with a deep laceration, and that was it. And the other ones are here just taking care of the snowmobiles and taking care of everything else that got destroyed in the crash. They're pretty shooken up. They're pretty upset about the whole thing. Glad to be alive, but they're pretty disappointed in what happened." Kurth told WABI.
Following the crash, the section of road was closed for about two hours as crews worked to restore lines that had been taken down in the crash. Additionally all the snowmobiles that had been on the trailer needed to be recovered.
You can own a pre-built Maine camp and put it anywhere you want for less than $60,000!
This 14x40 Maine camp is ready to be moved to your existing plot of land!
Cure Your Winter Blues With a Friend's Trip to This Cozy Freedom, Maine Cottage
This beautiful cottage is perfect for you and a couple adult friends to getaway and enjoy a weekend, or a week, of mind-clearing, stress-reducing fun!
This Sugarloaf Mountain A-Frame is the perfect getaway spot for your Maine skiing adventure
This desirable Maine home features all the amenities you'll need to relax after a gnarly day of shredding that fresh pow-pow!
This beautiful Fairfield apartment is affordable & even includes heat!
This 2 bedroom 1 bath apartment has authentic hardwood floors, is close to everything and is comparably affordable.
Need Land? This 2+ acre lot in beautiful South China, Maine has its own babbling brook!
This gorgeous land, currently for sale, is located on Sheepscot Way in South China, Maine
Do you have our free radio station app yet? If not, it's the perfect way to request a song, talk to the DJs, enter exclusive contests and to stay up to date with everything that's happening in and around Central Maine and the world. When you download it, make sure you turn on the push notifications so that we can send you exclusive content and local breaking news that you need to know about first. Just enter your mobile number below and we'll send a download link right to your mobile device. After that, you can download for free and immediately begin accessing all kinds of exclusive content tailored just for you. Give it a try and stay connected with us!