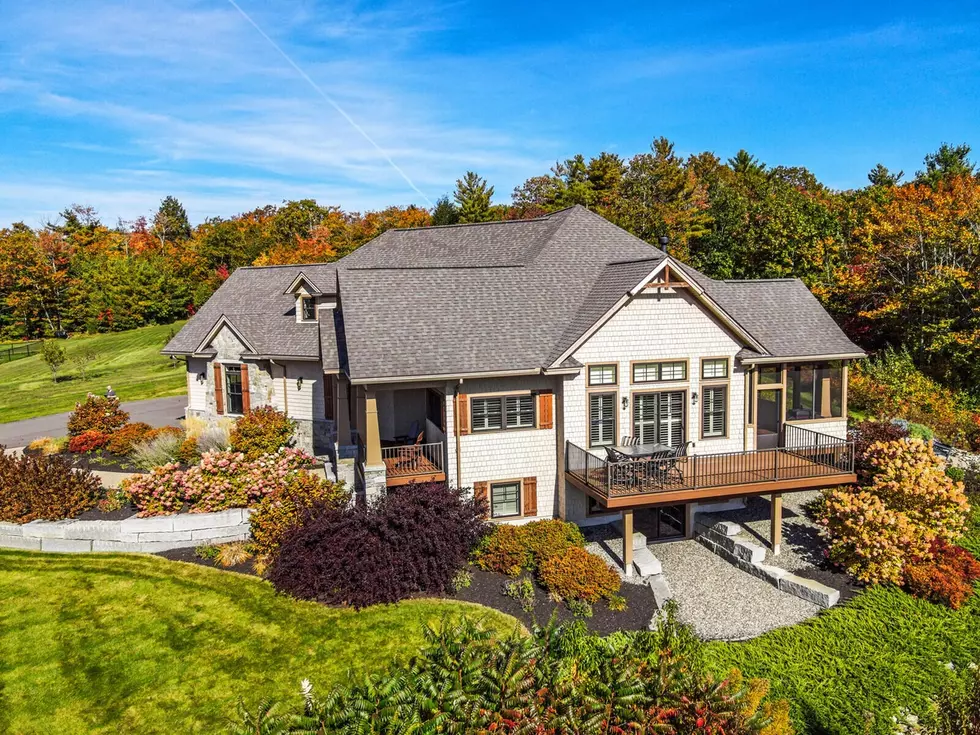 Yes, This House for Sale Is Actually in Hallowell, Maine, and It's Over $1 Million
Sprague & Curtis Real Estate
Sometimes you can't even believe the caliber of homes that have been tucked away and hidden in the Kennebec Valley. It's like all these hidden gems throughout waiting to be found.
For example, remember when we brought you that multi-million dollar Winslow mansion that sits nestled away on Taylor Road like an upcoming episode of MTV's Cribs?
Well, we've found another one.
It's another spectacular example of brilliant craftsmanship matched with unparalleled views of all Maine has to offer.
This magnificent home, which encompasses more than 4,000 square feet, was built in 2014 and has SEVERAL glass showers.
This home at 78 Overlook Drive, listed by Sprague & Curtis Real Estate, features four large bedrooms and three full bathrooms. It sits on 1.63 acres and is listed at a jaw-dropping $1,200,000.00.
And think of how quiet of a location it would be, too.
According to World Population Review, the population of Hallowell is only about 2,500 people.
Plus, TripAdvisor lists a bunch of things you can do in Hallowell if you make this place your home. Just some of the things to do include the Hallowell Resovoir, the Liberal Cup, Scrummy After Candy Shoppe and Easy Street Lounge.
Anyway, you just have to see the photos of this Hallowell estate. Just look at how much space you have for activities. And the incredible Maine views? There's nothing quite like looking out at a beautiful Maine scene.
Seriously, you're going to want to look at the pictures to see what I mean.
Yes This House For Sale is Actually in Hallowell, Maine & It's Over a Million Bucks!
This Insane Mega-Mansion is Right in Winslow Maine
This Winslow, Maine mansion at 100 Taylor Road is currently for sale. Take a peek inside this gorgeous Maine home. [Brokered by:
Bean Group
]