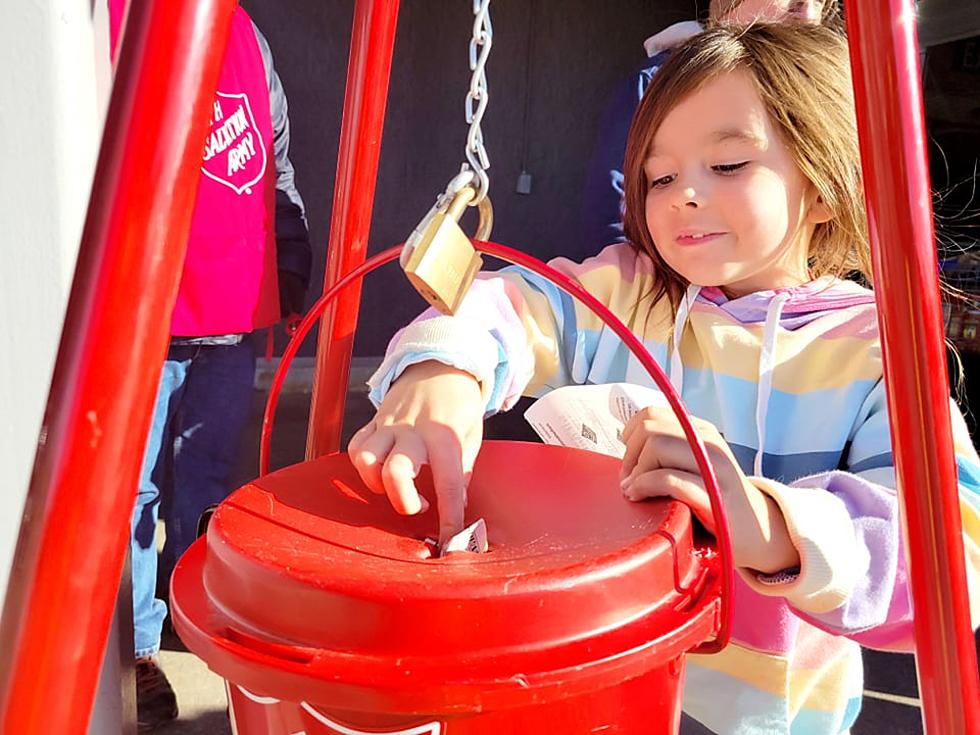 What Is The Maine Salvation Army Red Kettle Blitz Day?
Kristi Marie TSM
Did you know that the Salvation Army bell ringers are some of the real heroes of the Holiday season?  They often donate their time, standing in the cold,  ringing bells to attract attention to those red collection kettles. They do this in hopes of gathering enough money so that no child goes without opening up gifts on Christmas.
You may have already made a donation, or several, to the red kettles this year.  But, there is a really good reason to make at least one more donation this season.
This Thursday, December 16th, is Red Kettle Blitz Day at all Salvation Army's. The Capital Region Salvation Army is competing with other Salvation Army locations throughout the State of Maine to see who can raise the largest percentage of their goal in one day.
The Salvation Army that collects the highest percentage of their goal will receive an additional $3,000 grant to help individuals and families in need within our community. How amazing is that? SO, make sure you stop and visit a Red Kettle at one of their locations throughout Augusta/Waterville.
Maybe you can't donate financially but still want to help. There are plenty of ways to give back at the Capital Region Salvation Army, such as donating your time or by dropping off a nonperishable food item that you're not using.
Get more details about all the Salvation Army does, throughout the country, by visiting their website.
6 Must See Magical Christmas Light Displays In New England
Looking for a magical light display to celebrate the holidays? Check out one of these 6 amazing lights displays throughout New England!
13 Weird Phobias & Illogical Fears That Our Listeners Have
17 Things People Who Grew Up In Maine In The 90s Will Remember
If you were a kid or teen in the 1990s and live in Maine, there is a good chance you either did these things or knew someone who did.
When you get a second, download our FREE app.