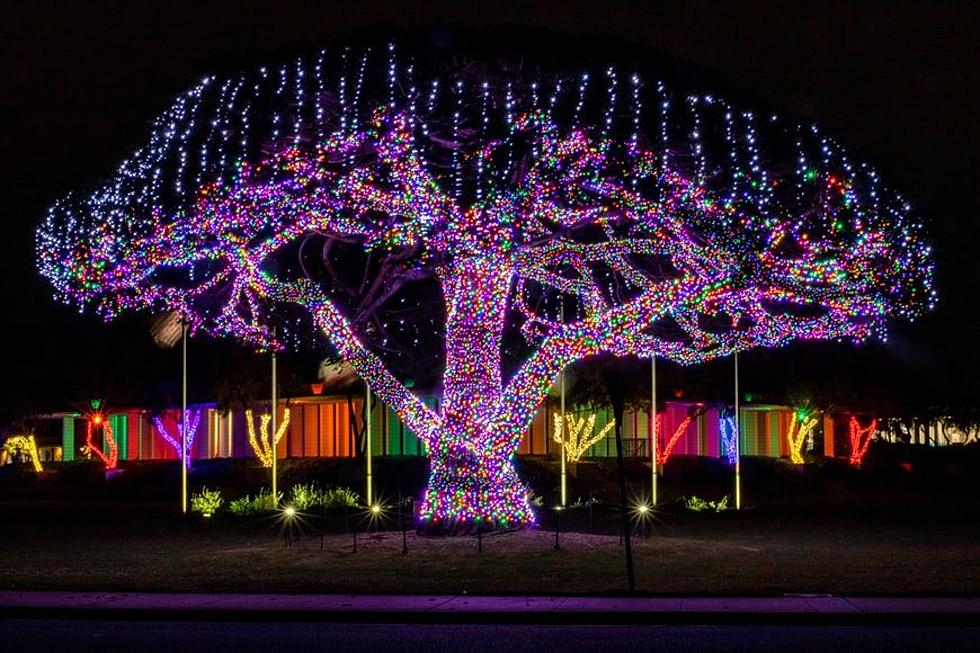 6 Unbelievable Christmas Light Displays In Maine & New Hampshire
Unsplash
The 2021 holiday season is upon us and while you're out driving around over the next few weeks looking for Christmas Lights, let me save you some time because I have put together a list of New England 6 Must-See Magical Christmas Lights.
6 Must See Magical Christmas Light Displays In New England
Looking for a magical light display to celebrate the holidays? Check out one of these 6 amazing lights displays throughout New England!
Gardens Aglow, in Boothbay, is a magical light display that continues to light up the peninsula in Boothbay for almost a decade. This fantastic light display usually starts a week or so before Thanksgiving and runs Thursday thru Sunday thru the 1st of the New Year. Tickets are $40 per carload for nonmembers and $30 per carload for members.
Augusta West Kampground is a family-owned campground located in the heart of Winthrop Maine and for the first time they are really lighting up the place. Augusta West Kampground is hosting Winter Wonderland at Augusta West offering up more than a mile of Christmas lights from now thru January 8th, 2022. There are a few different price options, cars carrying a max of 8 people will pay $25 and $75 for minibusses and bigger vans with 9+ people.
Hathaway Holiday Lights, in Bangor, has been a holiday staple in the town for years past and years to come. The display runs from 4 to 9 pm nightly and is open from December 26th at the Veazie School, just like last year.
Lights at Wells Christmas Show is also new to Central Maine opening up in Litchfield just a few weeks ago. This new event will run evenings from 4:30 pm until 9:00 pm Sunday thru Thursday, and from 4:30 pm until 6:00 pm Friday and Saturday from now until January 1st. Lights at Wells Christmas Show will also be accepting donations for the Travis Mills Foundation.
New Hampshire Motor Speedway's Gift of Lights, is a light show that homes 3.5 million Christmas lights and has taken 650 hours to complete has to be the light show you DO NOT want to miss. Gift of Lights is open daily now through Sunday, Jan. 2, 2022. Tickets are between $30-35 per carload and $60 per bus.
And last but not least, if you're looking for a breathtaking and magical light display then my friend, you need to visit the National Shrine of Lady Lasalette.
National Shrine La Salette, located in Attleboro Massachusettes brings together the real meaning of Christmas and the magic that everyone feels regardless of their religion.  This amazing Shirine is an absolutely FREE event and will run every night from 5 to 9 pm ending the night of January 2nd of 2022.
---