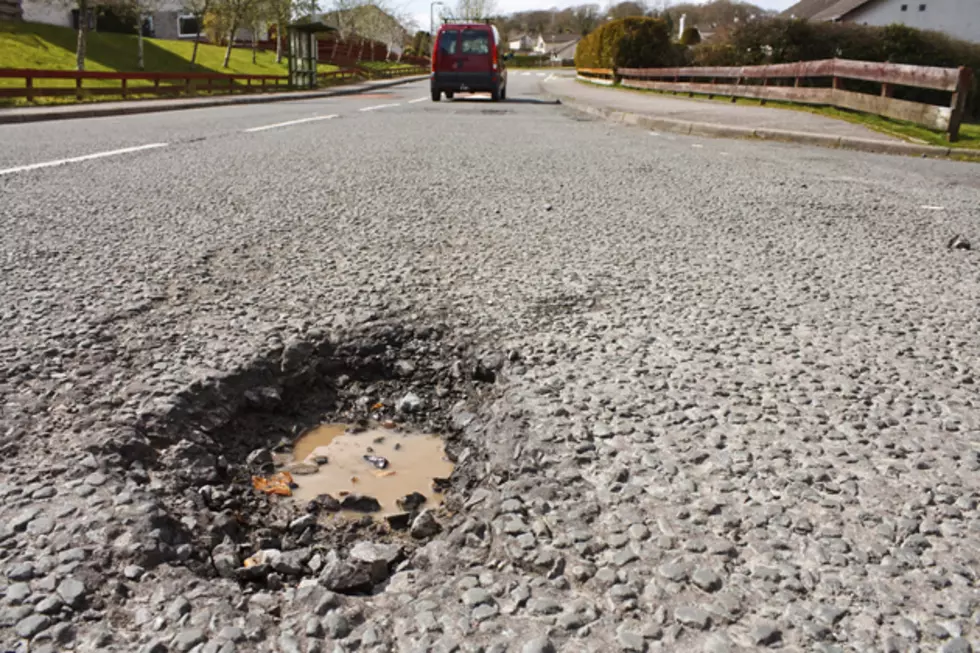 Your Car + Pothole = Who Pays For Damage In Maine
iStock
Potholes!  Those glorious gaping portals to another universe start popping up this time of year.  They cause mass destruction to your car, from tires to steering and everything in between.  A financial nightmare!  But, when these holes wreak havoc on your car, who's responsible: You?  State or Town?
I did some research and this is what I learned.  You use this information how you see fit.
According to Maine.gov, under Title 23:
'Highways, town ways and streets legally established shall be opened and kept in repair so as to be safe and convenient for travelers with motor vehicles. In default thereof, those liable may be indicted, convicted and a reasonable fine imposed therefor.'
This leads me to believe that the town, city or State would be responsible for your damages.
If only it were that easy.  I dug a little more and found an article, written by Noyes, Hall & Allen Insurance in Southern Maine, explaining it a little better.  According to their website:
Potholes can appear quickly, and can reappear even after they have been filled repeatedly. Maine law absolves municipalities from liability for damage caused by potholes unless the pothole was reported more than 24 hours before your accident, and untreated.  This is difficult to prove, which means you're usually not going to get help from city or town hall. Maine State Law is even more lenient with state-owned roads: the state of Maine is never liable for damage caused by potholes.
You can check with your insurance company to see if potholes are covered under your policy.
If you hit a pothole that causes damage do the following:
Pull off the road as soon as it's safe. Is your vehicle is still OK to drive? If not, call a tow truck. 

Note the date and time of the accident. Take a photo of the pothole and report it. If it's a town road, report it to your municipality's Public Works Department. If it's a state route, report it to MDOT: 207-624-3000 (Augusta) or 207-885-7000 (S Portland)
If you're not sure your vehicle is OK, have a repair garage check it.
Call your insurance agent if you're considering whether to report an insurance claim.