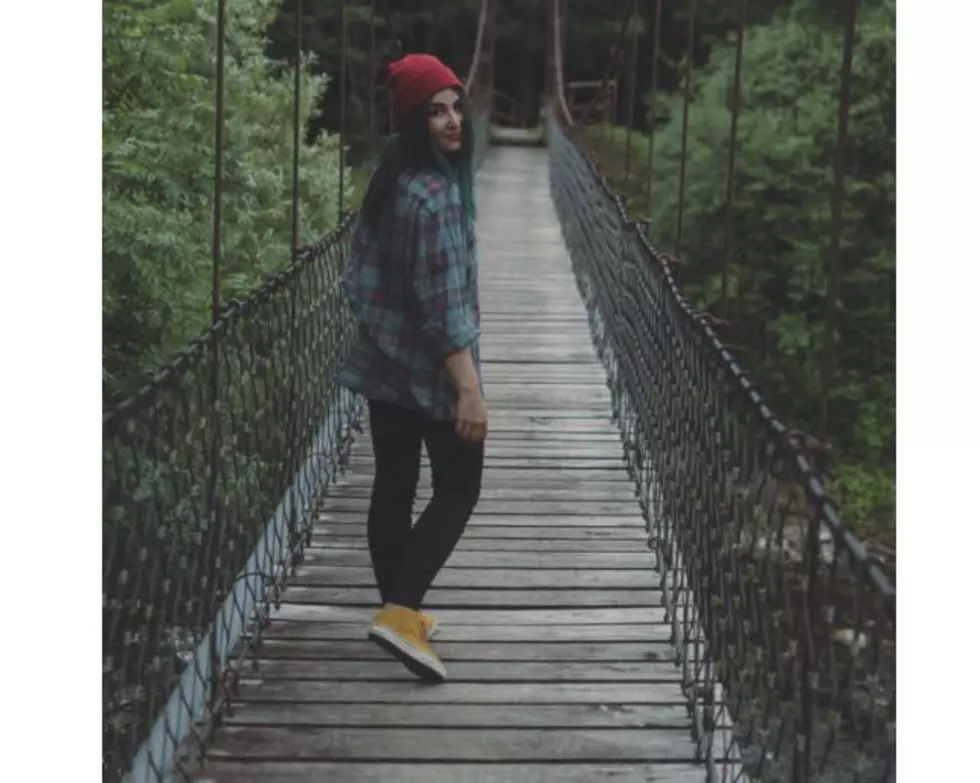 The Real Reason This Stomach Churning Bridge In Topsham Was Built
Valentina Girelli / Unsplash
In Topsham, there is a foot bridge that crosses the Androscoggin River that will make your stomach to flip-flop.
According to Only In Your State, the Androscoggin Swinging Bridge is a suspension bridge.  As a result, it has quite a bit of "give".  So, as you walk on it, or if there is enough wind, the bridge swings.  This can lead some people to feel a little queasy as they cross.
But, why was the bridge built in the first place?
The bridge, which was built in 1892, is over 330 feet long.  While it is a tourist destination and a place for people to walk for exercise now, its original purpose was to allow people living in Topsham to cross the river to their jobs at the Cabot Mill in Brunswick.
Back in the late 1800s and early 1900s, there were many such bridges crossing the Androscoggin River and Kennebec River.  Another great example is the "Two Cent Bridge" that connects Waterville and Winslow.
This particular bridge has an interesting connection with New York City.  It was constructed by John A. Roebling & Sons, the same company that constructed the Brooklyn Bridge.
If you want to walk the bridge, it is accessible from either side of the river.  The Androscoggin Swinging Bridge is open year round, but you are going to want to use caution if you are crossing when it is icy.
Also, please note that the picture above is NOT a picture of the Androscoggin Swinging Bridge.  The photo is of a bridge of similar type.
Do You Remember These 8 Crazy Maine Weather Events?
6 Maine Ghost Towns You Never Knew Existed
Considering the area that we now call the State of Maine has been inhabited for thousands of years (first by the Native Americans and later by European settlers) it shouldn't come as any surprise that we have a few "ghost towns" in our state. Here are six ghost towns listed by
Hotels.com
11 Cool Maine Towns You Need To Visit In 2021
Here are eleven Maine towns / cities that you should make a point of visiting this year