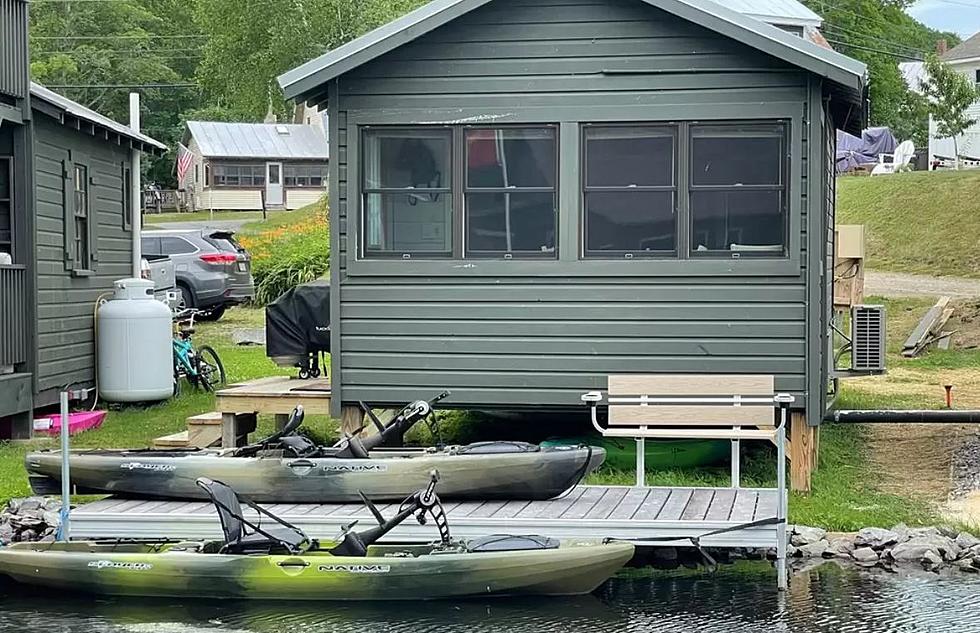 This Smithfield Cabin Could Be The Perfect First Vacation Home
Realtor
So, you and your special someone have been talking about buy a vacation home.  But, you've always wanted a home on the lake and you really don't have a lakeside home in the budget.  You can't afford $350,000 for a lake home!
Well, this Smithfield cabin could be the solution - as long as you don't have a big family!
According to Realtor, you could own this tiny cabin on North Pond in Smithfield for under $170,000.
Just keep in mind, when we say tiny, we mean TINY!
The 1 bedroom (sort of) 1 bathroom camp is just over 200 square feet.  It was built in 1900, but was recently gutted and rewired / re-insulated.  There is one main room that serves as a living room, bedroom, kitchen, and dining room.  One of the couches turns into a queen-sized bed.  There's also a loft that can be used for storage or another "bedroom".  And, while the kitchen is really just one wall of the room, it has everything you need.  There's a new stove (sealed top), a new fridge, sink, and more.  The bathroom is cramped but has a toilet, a sink, and a shower.
Yes, it is small, but it is right on the water.  You can walk out your front door, hop in your boat or kayak, and go!
Right now, the cabin is seasonal, but could easily be made for winter use.
Take A Look At This Lakeside Cabin
This Smithfield, Maine cabin is very small, but it could be the perfect lakeside home for a single person or a couple. If you're interested, you can check it out on
Realtor
.
Right now, the list price is $164,900.  You'll pay just over $700 per month for the mortgage, insurance, and taxes.  If you're interested, you can get all the details HERE
Take A Peek Inside This Converted Caboose
This caboose has been renovated into a tiny house. At the time of this writing, the house is for sale for $60,000. Get more details
HERE