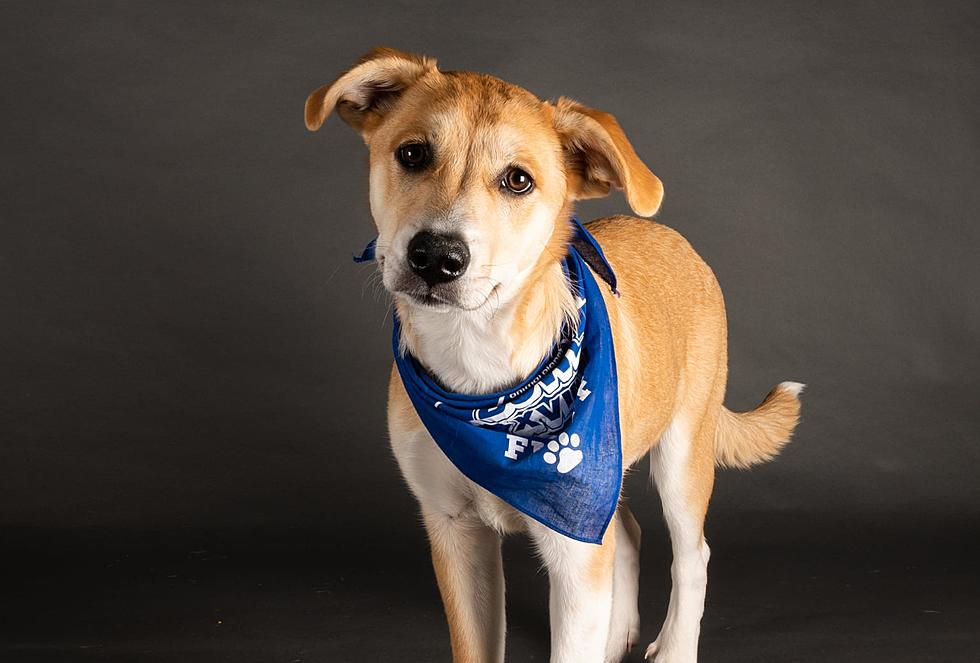 This Adorable Maine Pup Will Star in The Annual Puppy Bowl Today
Animal Refuge League, Portland Maine
As everyone knows, today is one of the biggest TV days of the year. And you don't have to be a die-hard football fan to enjoy it either. Sure, the battle between the two top teams in the NFL is usually the highlight of the day, however don't forget about all those delicious snacks, hilarious commercials and- THE PUPPY BOWL!
The Puppy Bowl, which made it's debut to the airwaves in 2005, was originally created to not just be super-cute game day entertainment, but to also bring awareness to pet adoption around the country. To this day, all the pups you'll see on the screen are from animal shelters all around the United States.
According to WABI TV 5, Mainers will have a 'dog in the fight' this year, too! The Animal Refuge League of Greater Portland recently posted to their Facebook page that shelter dog Emily would be making the trip to the bowl this year.
Emily is a gorgeous Pyrenees and Husky mix that will be competing today on Team Fluff. She will be just one of over a hundred dogs from more than 50 shelters nationwide.
If you want to tune in and catch Emily reppin' the Pine Tree State, the Puppy Bowl will be streaming this afternoon at 2 o'clock on Discovery+ and Animal Planet. Go Emily!
RANKED: Here Are the 63 Smartest Dog Breeds
Does your loyal pup's breed make the list? Read on to see if you'll be bragging to the neighbors about your dog's intellectual prowess the next time you take your fur baby out for a walk. Don't worry: Even if your dog's breed doesn't land on the list, that doesn't mean he's not a good boy--some traits simply can't be measured.
Check out these 50 fascinating facts about dogs:
Central Maine Places To Take Your Dog In The Winter
Our Dogs are part of our families and in winter we want to take them with us. These are a few great places that are dog friendly....even in the winter!
Do you have our free radio station app yet? If not, it's the perfect way to request a song, talk to the DJs, enter exclusive contests and to stay up to date with everything that's happening in and around Central Maine and the world. When you download it, make sure you turn on the push notifications so that we can send you exclusive content and local breaking news that you need to know about first. Just enter your mobile number below and we'll send a download link right to your mobile device. After that, you can download for free and immediately begin accessing all kinds of exclusive content tailored just for you. Give it a try and stay connected with us!