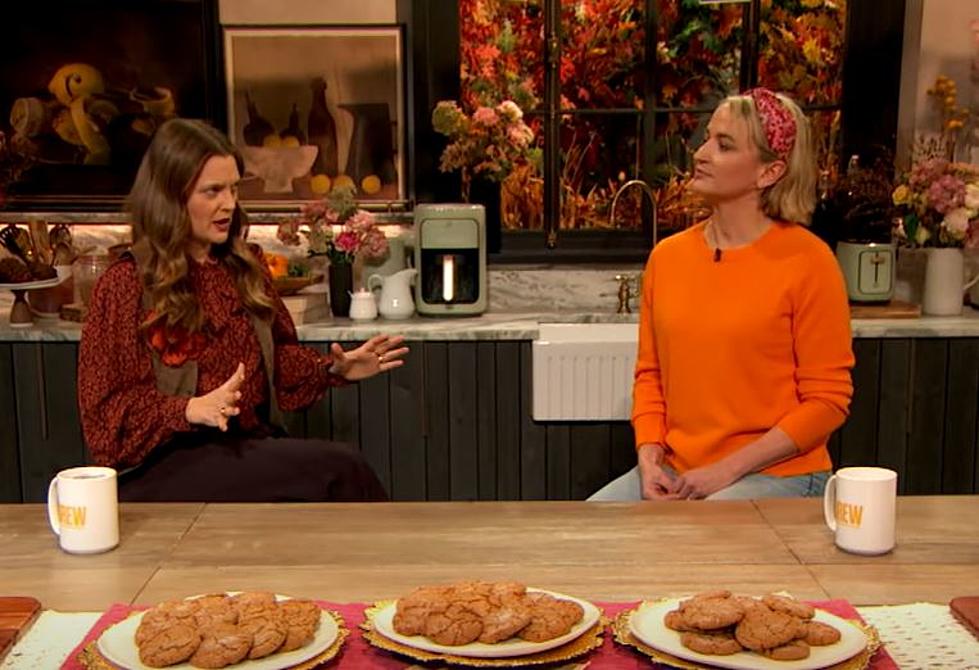 Owner Of Popular Freedom Restaurant Shines On National Talk Show
Youtube
Anyone who considers themselves a "foodie" probably knows about the internationally known Lost Kitchen restaurant.  The Freedom, Maine eater is probably best known for only accepting reservations via post card,
Owner / Chef Erin French has created an amazing demand for her food.
Earlier this week, she appeared on Drew Barrymore's nationally syndicated talk show.
During the segment, she had a chance to tell the story of how she came to own one of the hottest restaurants in the northeast.   Which is, given the fact that it is located in a town of 700, is pretty wild.
The path she took was not an easy one.  She explained that she went to college, but had to drop out after becoming pregnant with her son.  She explained that she started her culinary career by hosting a supper club.  Later, she opened a restaurant, but sadly had issues with alcohol and prescription medication addiction.  In the end, she lost her restaurant and her marriage folded.  But, through those tragedies, she persevered and went on to open the Lost Kitchen.
In the interview, she explained that it was the popularity of the restaurant that led to them accepting reservation through postcard.  Apparently, the place was so busy that they realized they needed to just slow everything down a bit.  French explained that she is "old fashioned" and thought that accepting reservation in the form of postcards would be the best way to do that.
If you have never had a chance to dine at the Lost Kitchen, or you want more information about the amazing restaurant, check out their website.
IIf you can't get a reservation to the Lost Kitchen, check out these other amazing Maine restaurants.
Top Rated Yelp Restaurants In Rockland
We've put together a list of some of the best restaurants in Rockland, according to
Yelp
reviews. Keep in mind that some of these establishments are seasonal and they may still have COVID-19 safety protocols in place.
Top Rated Yelp Restaurants In Lewiston / Auburn
These are the top restaurants in the Lewiston / Auburn area, according to
Yelp
!, as of August of 2021.
Top Yelp Rated Restaurants In Waterville
Here are the top rated restaurants in Waterville based on Yelp reviews. This information is current as of May of 2021.