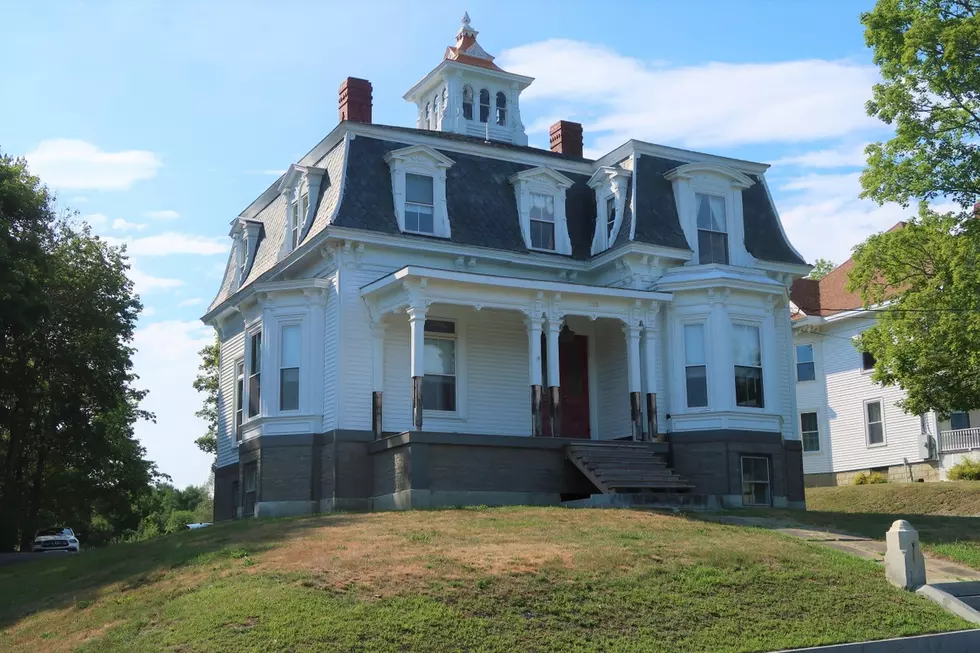 Modern Amenities Meet Historic Exteriors in This 150 Year Old Farmingdale, Maine Home
Sprague & Curtis Real Estate
It's likely that if you've lived in Central Maine for more than five minutes than you've probably driven past this towering property situated on Maine Avenue in Farmingdale.
Currently on the market, this massive home was built in 1872 (over 150 years ago!) and was dubbed the Captain Nathaniel Stone house. And, even cooler than that, according to WikiPedia,
" The Capt. Nathaniel Stone House, also known as the Ring House, is a historic house at 268 Maine Street (Maine State Route 27) in Farmingdale, Maine. Built in 1872, it is the small community's only significant example of Second Empire architecture. It was listed on the National Register of Historic Places in 2003 "
So not only is this colossal and historic home for sale, it's also been completely modernized on the inside. Featuring 5 bedrooms and 2.5 baths, this home features sprawling staircases, walk-in stone showers, and even modern and energy-efficient heat pumps!
Brokered by Jim Pepin at Sprague & Curtis Real Estate in Augusta, this Farmingdale monstrosity is 3,300 square feet and sits on just under an acre. The home is listed at $570,000 and the estimated mortgage payment with $114,000 down is $3,407.
Even if you can't afford it (don't worry, we can't either!), this place is definitely worth a look around, so check out the photos below!
Modern Amenities Meet Historic Exteriors in This 150 Year Old Farmingdale, Maine Home
You won't believe how modern the inside of this 150-year-old Central Maine home is!