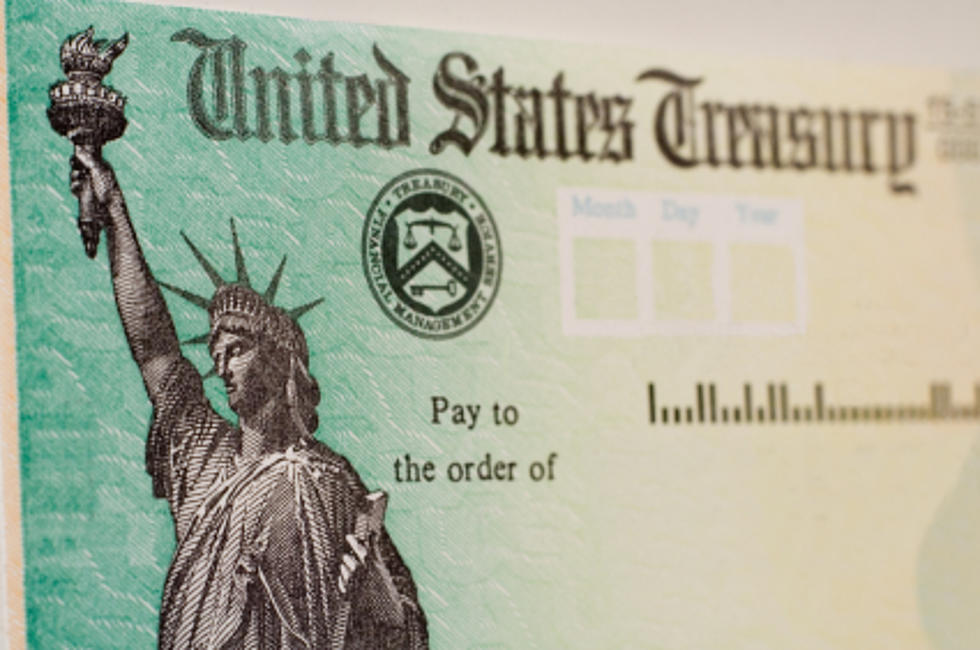 Unemployed Mainers To Get $600 Benefits Check
A blank US goverment check with selective focus on the statue of liberty
Even though the details for a second federal stimulus package still have to be worked out, it looks as though thousands of unemployed Mainers are about to get some relief.
According to the Portland Press Herald, the State of Maine's new Pandemic Relief Program will provide tens of thousands of Mainers with a one-time payment of $600.
The payments will be funded with $25.2 million from the state's portion of federal money allocated through the CARES Act this spring.
Thousands of job-less Mainers are currently collecting benefits from federal programs that are set to expire on the day after Christmas.  Hopefully, this one time payment will help them get by until the federal government can hammer out the details of a new stimulus deal.
In a statement, Governor Janet Mills said:
Families across Maine are still grappling with the unprecedented economic hardships caused by the pandemic.  While this relief payment is not enough to make unemployed Maine people whole, it is our hope it will serve as a lifeline to sustain them during the holidays and until federal support arrives.
A date for the release of these checks has not been announced.
LOOK: 50 photos of American life in 2020
---
Have you signed up for our email newsletter?  Several times a week, we send out an email filled with the top trending items on our website.  Local news, info about local events, details about our contests, and music news...  All sent right to your inbox!  You won't have to go looking for it!  Sign up now by enter your email address in the box below.