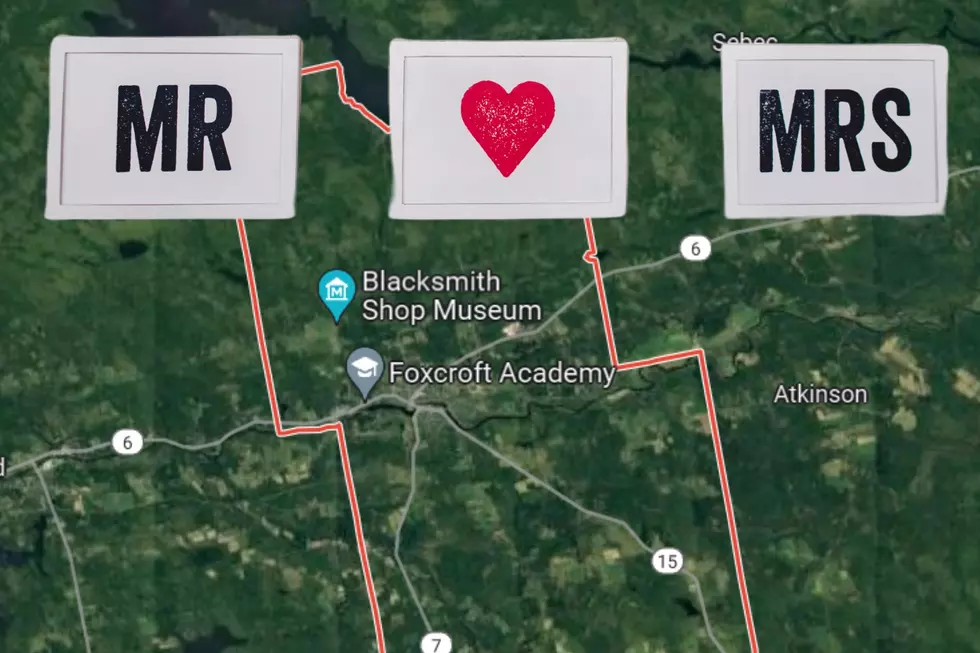 Two Maine Towns Tied The Knot 100 Years Ago at A Gentlemen's Club
Google Maps/Unsplash
According to Central Maine, two Maine towns got hitched, a century ago. Isn't that lovely? This was really a wedding with two towns that tied the knot. The towns that were promised to each other were Piscataquis County Communities.
The towns of Dover and Foxcroft, sound familiar? Well, this is how their happy life together started.
But first, you have to know about the ceremony!
Now, normally this would be considered as a, "merger" but funny enough, the townspeople and governing body decided that a wedding was in order.
Harvey Williams, officiated the wedding. He was a local leader, as the article states and said to the two towns,
Dover and Foxcroft, your intentions of a happy union have been properly regarded and show a laudable purpose, guided by such inspiration of the present and hope for the future, as could never exist without such a union.
This mock ceremony was held at a gentlemen's club, ironically. I wonder if Dover or Foxcroft had a bachelor/bachelorette party?
These two, once separate, communities have been married now for over 100 years. However, their are no signs, statues, or monuments of the wedding, it's simply a memory.
Tom Lizotte, Piscataquis County Selectman said,
"It really was a marriage of equals,". "It's not like one town was dying and needed to be absorbed. It was so practical, it even overcame the natural resistance to change."
These two towns once were lonely, unfulfilled, and separate but because of the love they had and the fixed marriage, they have been going strong for a century, known to us as Dover Foxcroft. Let's give it up for the once newlyweds, now happily married couple of towns in Maine.
This piece of history is another reason why Maine is so wonderful and filled with love!
Swiss Family Robinson Treehouse in Maine
How much fun would that be to pretend you are shipwrecked with your lover and have a romantic weekend role-playing like two castaways? I'm down with that. Well, you can do that right here in Maine!
This Huge Red Lake-Side Dream House in Winthrop Will Blow You Away
This huge red lake-side house in Winthrop will blow you away. It is pretty much brand new and only just over a million dollars.