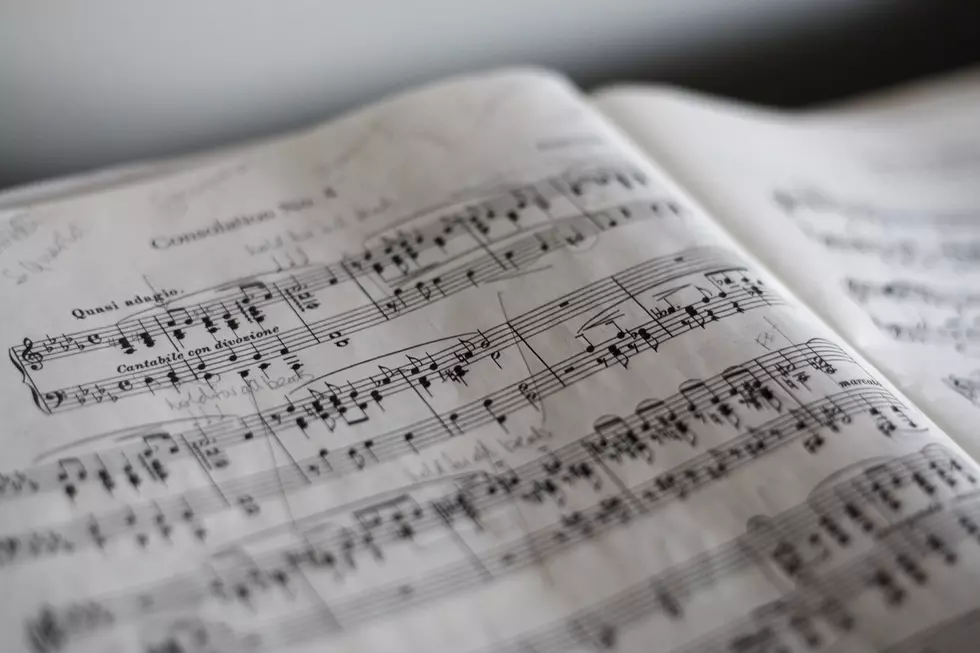 Maine Man Searching For Cake Mixer Discovers Something From Medieval Times
Unsplash
According to Central Maine, a 24-year-old man named Will Sideri stopped by an estate sale to search for a pretty simply item, a cake mixer.
This took place on Saturday on Pleasant St. in Waterville. He likes to bake and was in search of a mixer!
As the article states, the moment he walked into the living room at this estate sale, he noticed something that he couldn't take his eyes off of. It was a framed piece of paper that had an intricate musical notes in Latin script all over it. The notations were in gold, blue and red and it looked very old. He once learned about documents like this when he took a medieval manuscript course at Colby College a few years back.
This vintage treasure had a sticker on it that read, "1285 AD. Illuminated manuscript on vellum. $75."
He thought to himself, could this really be more than 700 years old? He reached out to his Professor from Colby and told him that he thinks this medieval artifact may be real and Professor Cook said it looked familiar.
They uncovered that this piece of history way in fact, the real article.
It was authentic and it was called, the Beauvais Missal. After more research they found that this musical manuscript was created and written near Beauvais, France towards the end of the 13th century!
Today's value: between $5,000 and $10,000, according to Davis. "$75 is a RIDICULOUS price, really unheard of in recent memory," she wrote in a Facebook message. "The dream!"
They also found out that William Randolph Hearst, the newspaper publisher once owned this piece of musical art at one point!
What a find!
Here Are 25 of The Best Places in Maine for Chicken Tenders
When you're having a craving for chicken tenders you don't want to upset your stomach, so I am here to help you feed that need with the best chicken tender spots in Maine!
This Home for Sale in Southern Maine is Straight out Of Hansel & Gretel
I found this house and I had to share it with you! It takes me right back to my childhood watching the movie "Hansel & Gretel."