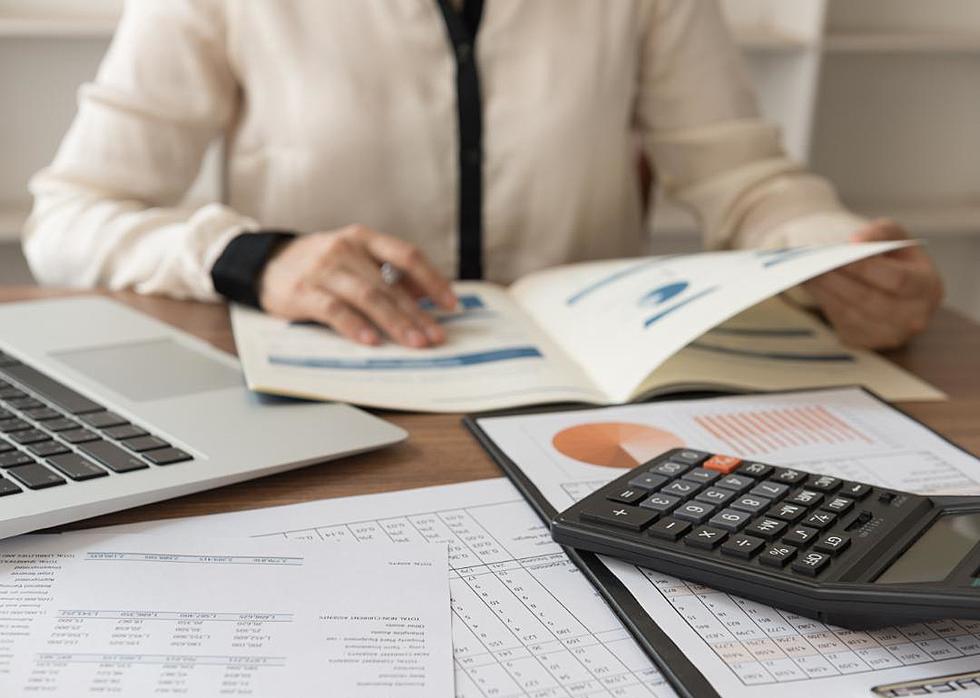 Tax Tips for Mainers This Tax Season
Canva
Tax season is here and despite IRS processing of our tax returns starting a few weeks than usual, the IRS is still encouraging us to start filing our taxes this tax season.
Here are some tips for those Mainers that need info to get ready to file your taxes this year.
Want a Quicker Refund?
The IRS is encouraging people to do a few things to get your refund faster.  To get your quickest turn around, it is being advised to file your tax refund electronically.  Also, opt for a direct deposit so funds are deposited into a bank account instead of waiting for a paper check or card.
Have a question?
Don't call.  Even they know this causes aggravation for those seeking help.  Go to irs.gov to review the latest in tax info, which also includes information about the latest round of stimulus money.
How does stimulus money fit into this year's tax returns?
For people who received the full amount of your stimulus money direct deposit, you do not need to include any extra info in your tax filing this year.
But, if you didn't receive a payment or maybe just a part of the stimulus amount, then you can be eligible to claim the Recovery Rebate Credit with this year's tax filing.  The IRS offers 'Free File', a tax prep software, that will help you figure out that amount.
Also, the IRS does mention that future stimulus payments we get aren't taxable.  This means no reduction in your refund.
Claiming the Maine Education Opportunity tax Credit (EOTC)
If you still paid your student loans throughout 2020 what will be important in filing this year is if your payments were in excess of the required loan payment.  If they were in excess of the loan payment amount then you will not be eligible for the EOTC.
If payments were made on student loans in deferment or forbearance, you will qualify for EOTC if eligibility criteria are met.
More information about filing this year can be found through the IRS.gov website and Maine Revenue Service on the Maine.gov website.
If you have a Maine specific tax question, especially regarding it's impact due to the pandemic, check out the Coronavirus FAQ page on the Maine Revenue Service website.
 
As for Maine specific tax information, keep up-to-date with Maine Tax Alerts by visiting and subscribing to 'Maine Tax Alerts' the Maine.gov website.
Movie & TV Celebs From Maine