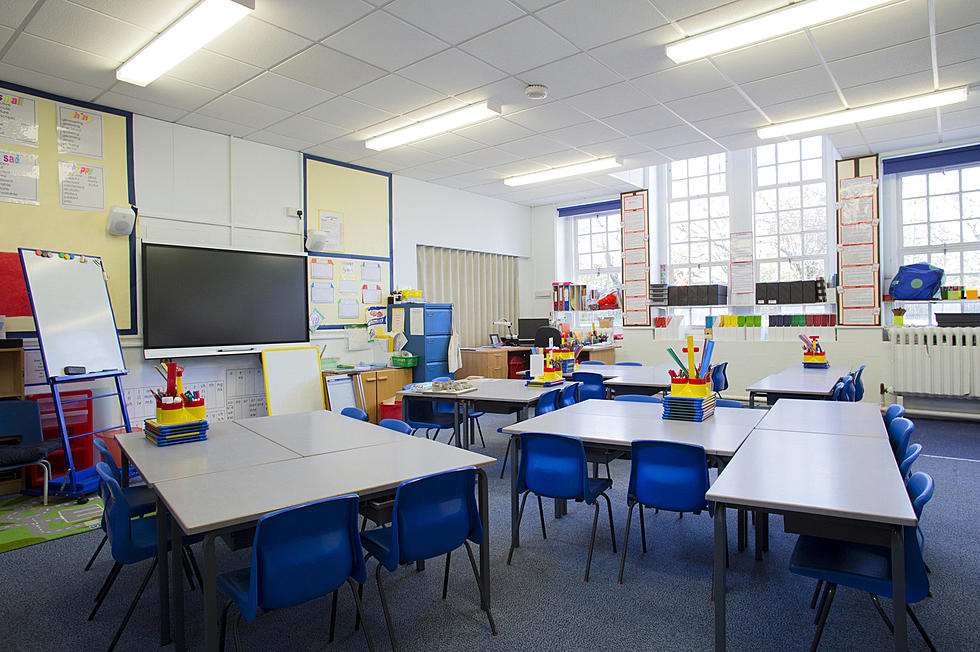 Isolation Rooms Recommended for Maine Students w/ COVID Symptoms
DGLimages
As we as parents continue to grapple with the ever-changing times and sending our kids back to school, the Maine Department of Education faces similar struggles. As these are uncharted waters for all of here in Maine, we're all still trying to figure out what the best practices and procedures are with welcoming students back to school.
According to WABI TV 5, the Maine Department of Education is now recommending isolation rooms for schools to use to place children they feel may be exhibiting symptoms of COVID in until a parent can come to pick them up. In the past, there has been strong debate over the use of isolation rooms for behavioral issues and now, there is more debate about the use of these rooms for children who appear to be sick.
In a statement by Emily Poland, consultant for the Maine Dept of Edu, "Isolation rooms was really one of the recommendations from the U.S. CDC and has come down from pretty much any national group that is providing recommendations for schools. The idea behind it is to remove the kids who are symptomatic as soon as possible from the general population."
Additionally, it is explained that these isolation rooms will all look differently from school to school, though they say under no circumstances will any child be left unattended for any amount of time. The idea behind it all is to remove a possible sick child away from otherwise healthy peers and staff as quickly as possible to mitigate possible transmission.
As always, the CDC as well as the Maine Department of Education remind parents to familiarize themselves with the common symptoms of coronavirus and to always keep you children home from school if they're showing symptoms and, if necessary, contact your child's primary care physician.
Do you have our free radio station app yet? If not, it's the perfect way to request a song, talk to the DJs, enter exclusive contests and to stay up to date with everything that's happening in and around Central Maine and the world. When you download it, make sure you turn on the push notifications so that we can send you exclusive content and local breaking news that you need to know about first. Just enter your mobile number below and we'll send a download link right to your mobile device. After that, you can download for free and immediately begin accessing all kinds of exclusive content tailored just for you. Give it a try and stay connected with us!
Enter your number to get our free mobile app