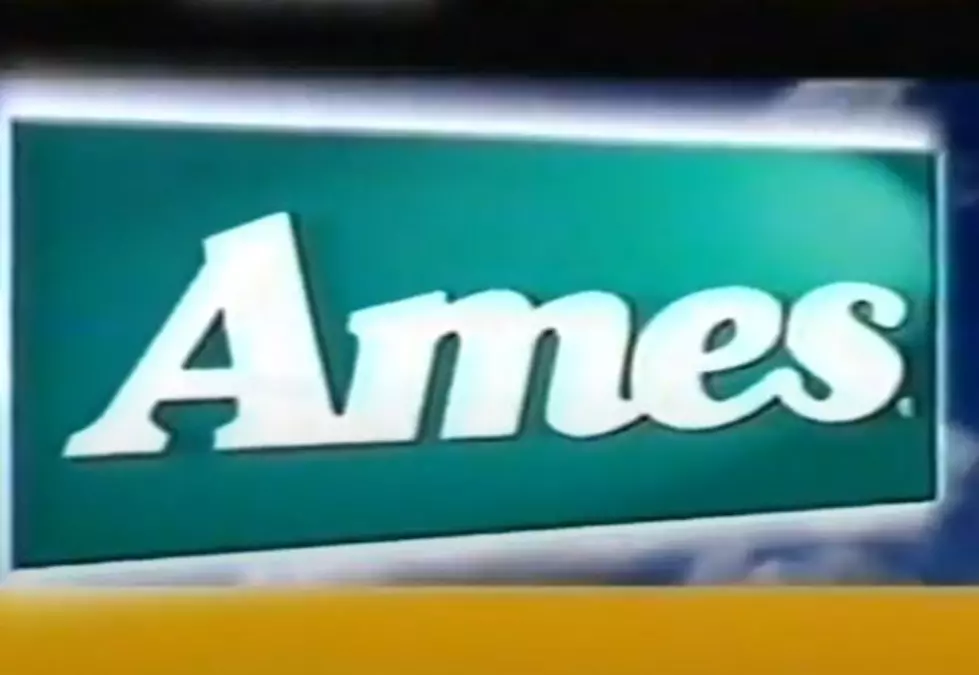 Ames Stores WILL Reportedly Return To New England
Youtube
If you grew up in Maine, New Hampshire, Massachusetts, or elsewhere in New England in the '80s and '90s, there is a good chance that you did at least some of your back-to-school or Christmas shopping at Ames' department stores.
Much like K-Mart stores, nearly every decent-sized town had an Ames store. Some cities had several Ames stores.
For those who never had a chance to shop at these amazing stores, they were true department stores. They sold everything from clothing to TVs, to phones, to toys, to outboard motors. All of it at a discount.
In more rural places, like Aroostook County, they offered residents a host of products that may not have been available, otherwise.
Sadly, in 2002, the chain folded.
Well, now it looks as though the chain may be making a comeback.
Earlier this month, a message indicating the stores would be coming back appeared on the Ames Stores website.
The message read:
Ames Department Stores, Inc is returning in Spring 2023. Please keep an eye on this website for announcements on which locations are opening first!
Rhode Island TV station WPRI sent an inquiry to the email listed on the website.  They reportedly received a response from a Shannon de Molyneux, president of Cross Moline Ventures.
The response explained that they planned to open seven stores in 2023. The first would probably be in Connecticut, according to the news station, and they also planned to open locations in New York and Pennsylvania.
But, what about traditional New England?  Well, the plan is to open a location in Rhode Island.  However, it looks like we are going to have to wait for that.  The plan would be to open that location in 2024.
Supposedly, the owners will announce the locations of the first seven stores in February 2023.
While we understand that they would open their first stores in heavily populated states, like New York and Pennsylvania, we can only hope that the fact the original store chain had its roots in New England means one of the first stores will also be in Massachusetts, Maine, or New Hampshire.
After all, the the first of the chain's stores was founded in Southbridge, Massachusetts in 1958
According to referenceforbusiness.com, the first of the chain's stores was founded in Southbridge, Massachusetts, in 1958.  The site also notes that at its peak, the chain operated over 700 stores spread across most of the United States.
Check out these other trending stories:
16 Now Closed Turnpike Mall Stores
The Turnpike Mall in Augusta has been around for over a half century. In that time, dozens of stores and businesses have come and gone. We've put together a list of some of the more notable ones. Do you remember any of these?