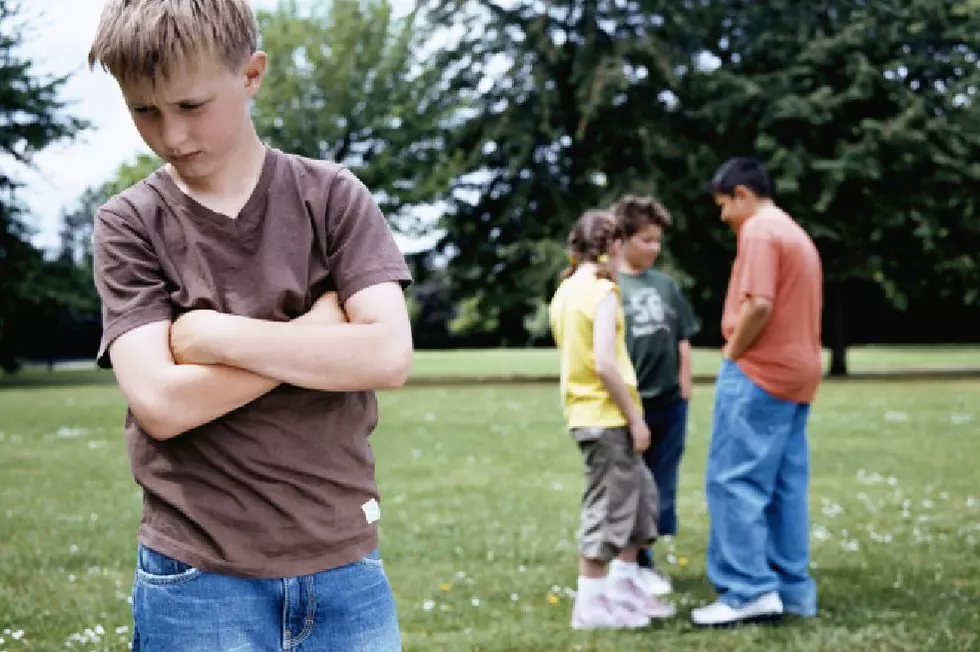 Speak Out Against BULLYING Once And For All!!
Digital Vision
Recently, I've noticed a huge amount of bullying in Central Maine.  I've seen it on a personal level...I've heard about it through friends & their kids...I've even seen people posting about their child getting bullied on Facebook.  Maybe it's because school is almost over and kids are anxious for summer.  Whatever the reason, I am appalled by this increase of bullying. 
I'm also shocked and dismayed by who is, actually, doing the bullying.  I'm pretty confident these parents would be be shocked to find out it is coming from their child...or maybe it isn't a surprise...I don't know...either way...enough is enough.
Here are some warning signs to watch for if your child is being bullies:
Unexplainable injuries
Lost or destroyed clothing, books, electronics, or jewelry
Frequent headaches or stomach aches, feeling sick or faking illness
Changes in eating habits, like suddenly skipping meals or binge eating. Kids may come home from school hungry because they did not eat lunch.
Difficulty sleeping or frequent nightmares
Declining grades, loss of interest in schoolwork, or not wanting to go to school
Sudden loss of friends or avoidance of social situations
Feelings of helplessness or decreased self esteem
Self-destructive behaviors such as running away from home, harming themselves, or talking about suicide
I JUST WENT THROUGH THIS WITH MY OWN CHILD.  DO NOT TAKE 'I AM FINE' AS AN ANSWER.  IF YOUR CHILD SEEMS OFF...PURSUE YOUR GUT FEELINGS!  THAT'S WHAT I DID...AND THE TRUTH CAME OUT!!
Here are some warning signs to watch for if your child IS THE BULLY:
Get into physical or verbal fights
Have friends who bully others
Are increasingly aggressive
Get sent to the principal's office or to detention frequently
Have unexplained extra money or new belongings
Blame others for their problems
Don't accept responsibility for their actions
Are competitive and worry about their reputation or popularity
Sadly, kids will NOT report bullying because it doesn't always solve the problem...in fact, often, can make the situation worse.  I so badly want to get involved with my child's situation...I know if I did, it would just result in further  humiliation and torment from the bullies.  I feel helpless as a parent.  All I can do is support my child.  Encourage them to be a good person.  And try to get them through this.
Bullies are truly relentless.  They will NOT let up.  Now that social media is involved...it's 10x worse than when I was in school.  It's so disappointing.
I'm pleading with parents...whether your child is being bullied, is the bully, is a neutral party...doesn't matter...TALK TO YOUR KIDS!!!!  PLEASE TALK TO YOUR KIDS!!