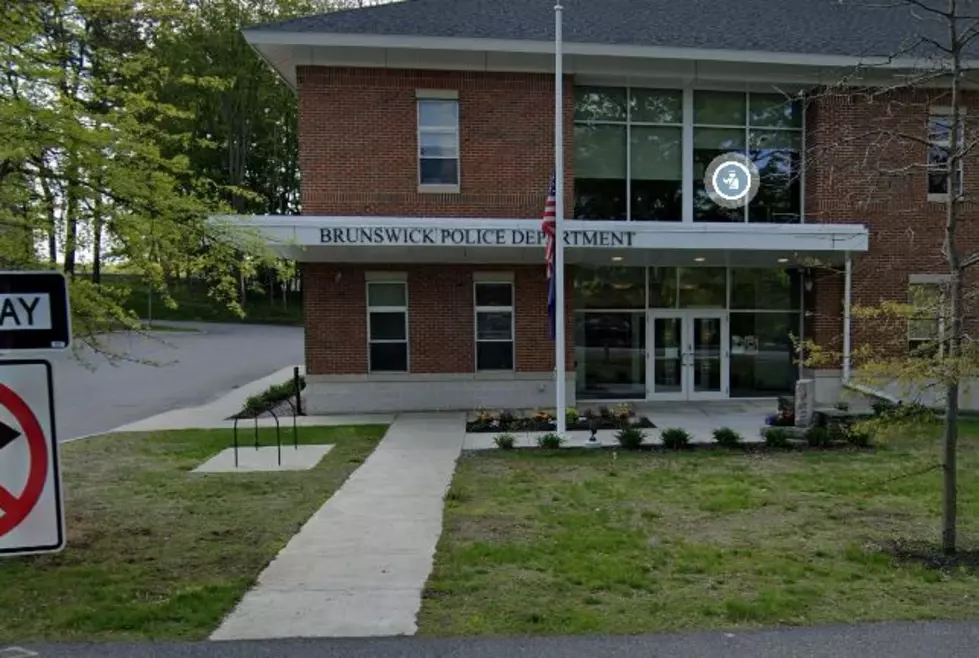 Police Looking For Motorcyclists That Vandalized Maine Pride Crosswalk Tuesday Evening
BPD, Google Maps
According to WGME 13, police in Brunswick are looking for information on a pair of motorcyclists that were caught on camera vandalizing a pride-painted sidewalk on Main Street.
WGME reports that the incident happened on Tuesday evening and it is being investigated as an act of vandalism.
A local brewery, Moderation Brewing Company, just happened to capture the events on video as they were happening.
The video appears to show a pair of motorcycles driving up and down Main Street in Brunswick at high rates of speed doing wheelies and burnouts along the way.
The video shows at least one of the motorcyclists stop and do a seemingly-intentional burnout inside the pride crosswalk, making black marks through the majority of it.
Brunswick Maine Police are asking anyone who may have information on who is responsible for the vandalism to reach out to them.
You can reach the Brunswick Maine Police Department by calling  (207) 725-5521
Retreat to This Magical One-Of-A-Kind Tiny Garden Home in Belfast, Maine
Walk into a world of magic and flowers at this glorious tiny garden home found on Air BnB. You can retreat to this seclusion of the country and enjoy everything this delightful space has to offer.
12 Activities in Maine Your Kids Will Actually Want to Do This Summer
Kids enjoy a lot of things but for summertime fun, it all comes down to 5 groups; amusement/water parks, animals, sports, learning, and the beautiful outdoors. If you're looking for some serious family fun this summer, start checking these off your bucket list.