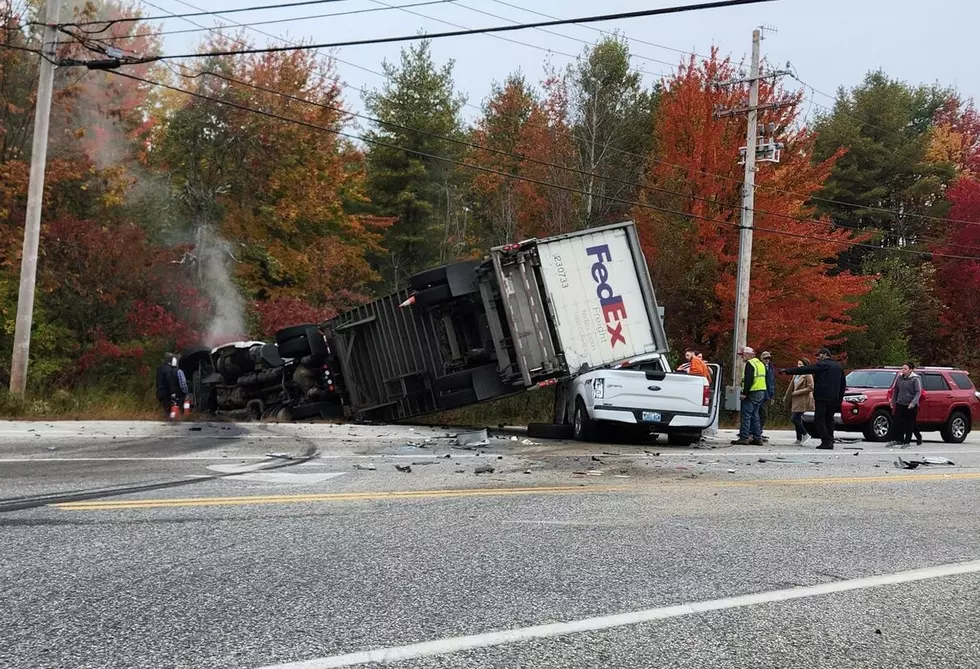 MAINE CRASH: A FedEx Semitruck Flips Over & Lands on Top of a Pickup Truck
Billie Jo Severy
According to WGME 13 a crash Tuesday morning in Poland, Maine, resulted in a semi-truck landing on top of a Ford pickup truck.
WGME reports that the crash happened at about 9:50 Tuesday morning on a section of Route 26 in Poland near Route 122.
The Androscoggin County Sheriff's Office told reporters that it believes the white Ford pickup truck pulled out in front of the oncoming FedEx truck. The large semi-truck could not avoid the crash and ended up rolling over on top of the Ford pickup, the news station reported.
Police also say that a third vehicle was also involved in the Tuesday morning crash. Remarkably, though the driver of the white Ford was taken to an area hospital, the driver's injuries are considered non-life-threatening, WGME stated.
This is a developing story and will continue to keep it updated as more information becomes available.
Maine Wilderness Escape (135 Hartview Circle, Orland, Maine)
This wilderness retreat is one of the most unique homes currently for sale in Maine. Located in Orland, the 6,600 square foot home sits on just under 120 acres of land. The home itself, which can comfortably sleep 20, is more like a luxury Maine camp. Take a look and get more details about the property HERE