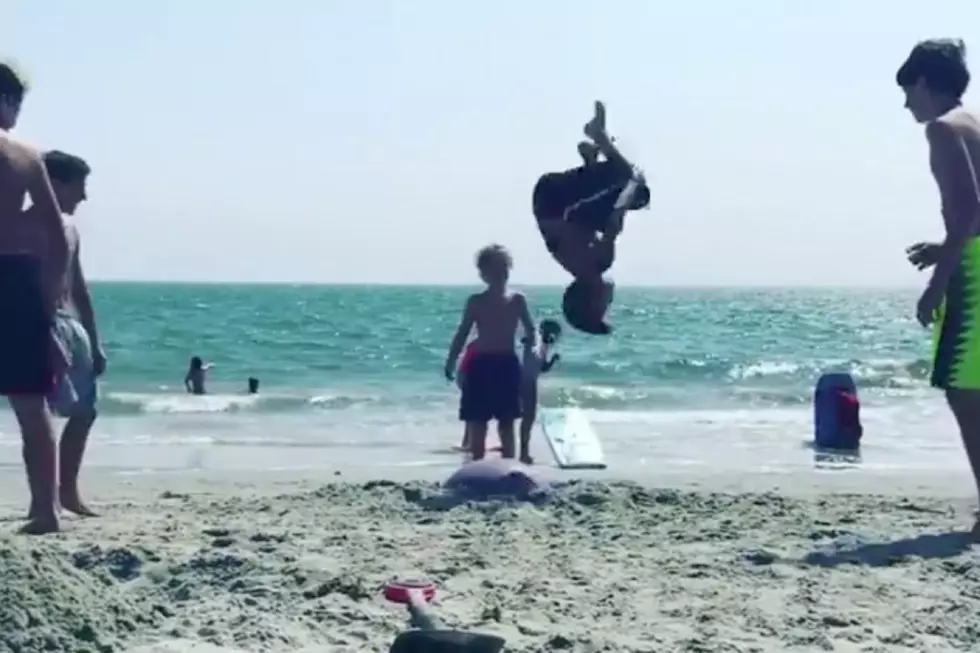 Kids Perform Stunts on the Sand at Pine Point Beach Using a Buried Yoga Ball
Facebook via Megan Reid
Is this what the kids are doing these days? If so, I'm impressed with their creativity and athleticism.
One of the coolest moms on the planet, Megan Reid, posted this video of her kid and his pals hanging out on Pine Point Beach. The group of boys brought a yoga ball to the beach but they weren't interested in working on their core strength or posture. Instead, they were looking to get inverted in a different way.
The kids buried the ball in the sand so only a few inches protruded at the top. Then they stood in a circle around the ball and took turns bouncing off the ball and performing backflips, front flips, and other super cool gravity defying feats. 
Megan said that her son Gavin Lavoie and his friends got the idea to bury a yoga ball on YouTube. He's the one that flips third, if you're keeping track.
Do your kids know any cool tricks?