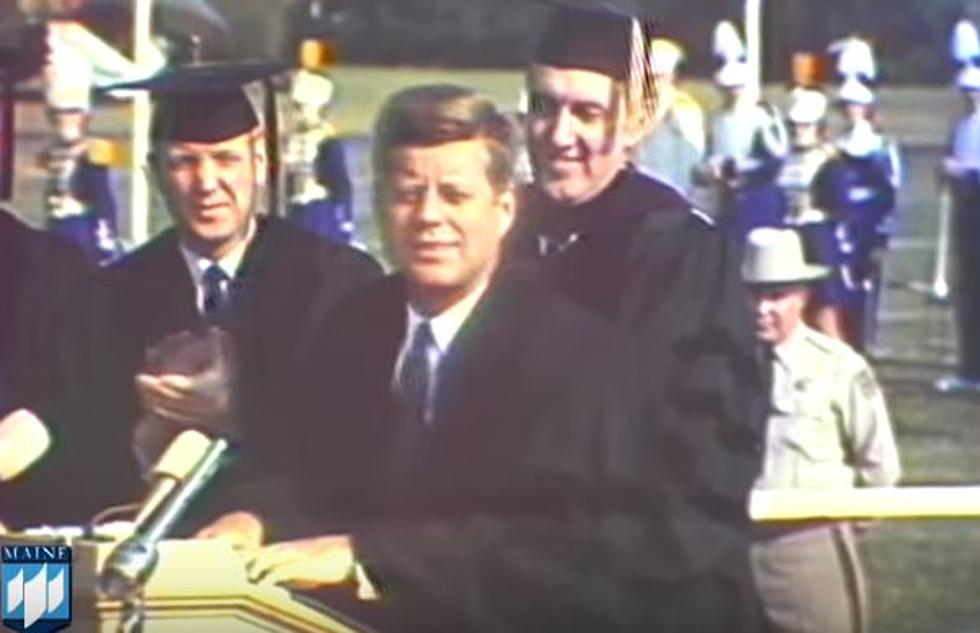 JFK Files: JFK Spoke In Maine A Month Before He Was Killed
YouTube
The JFK Files are due out today and we thought it would be a good time to look back at JFK's time in Maine. He came as a candidate, a vacationing President, and a working President. In fact, he gave the last policy speech of his life at the University of Maine in Orono, just 34 days before he was assassinated.
"On August 12, 1962 President John F. Kennedy vacationed in Maine, on US Coast Guard Yacht Manitou near Boothbay Harbor.
On September 2, 1960 - the first Democratic presidential candidate since 1932 to visit Bangor. He then traveled to Presque Isle in northern Maine and Portland in the south.
Kennedy was the first President to visit the University of Maine, where he delivered a foreign policy address in Orono on October 19, 1963, just thirty-four days before his assassination."