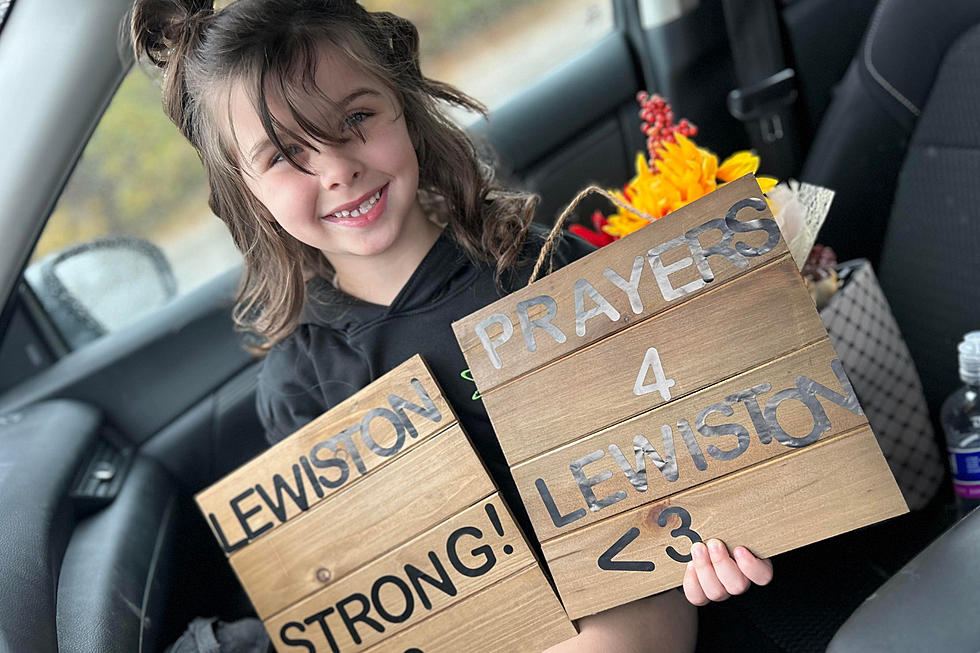 6-Year-Old Girl from Maine Extends Profound Support to Lewiston Shooting Victims
Nona Mikele Henderson via Facebook
In a heartwarming and innocent gesture, this lovely young Mainer felt compelled to bring some light and love to the victims and their families following the tragic events of October 25 in Lewiston.
Nona Mikele Henderson shared on the Lewiston Rocks Facebook page that her 6-year-old daughter, Indiana Roddy, embarked on a mission to help in the healing process.
She said Indiana wanted to do something to help.
"My 6 year old daughter asked me this morning if there was something we could something for 18 victims who lost there life this pass weekend , and I told her of course so she made these signs and picked out flowers to put at the memorials at each place . You can definitely feeling the heartbreak at each place . I had the news ask me do you think Maine will ever recover . I told them unfortunately it's going to take time but when we do we will be 1000x stronger."
I spoke to Indiana's mom after I read the post and she told me that Indiana wanted to make these signs and flowers because of her need to do something for the victims.
Indiana said it's simply not fair. They recently were at the bowling alley celebrating her birthday.
This hits close to home for many of us and this gesture from a young Mainer has penetrated my soul and many others.
It's another incredible example of people coming together and showing that unity for Maine.
Well done sweet, Indiana.
Learn About the Victims of the Lewiston, Maine Shooting
The 18 people victims of the shooting in Lewiston on October 25 have been identified.
Gallery Credit: Dan Alexander
Rock's Fiercest Fan Bases and Their Names
A look at the titles bestowed upon only the most loyal of fans.
Gallery Credit: Allison Rapp