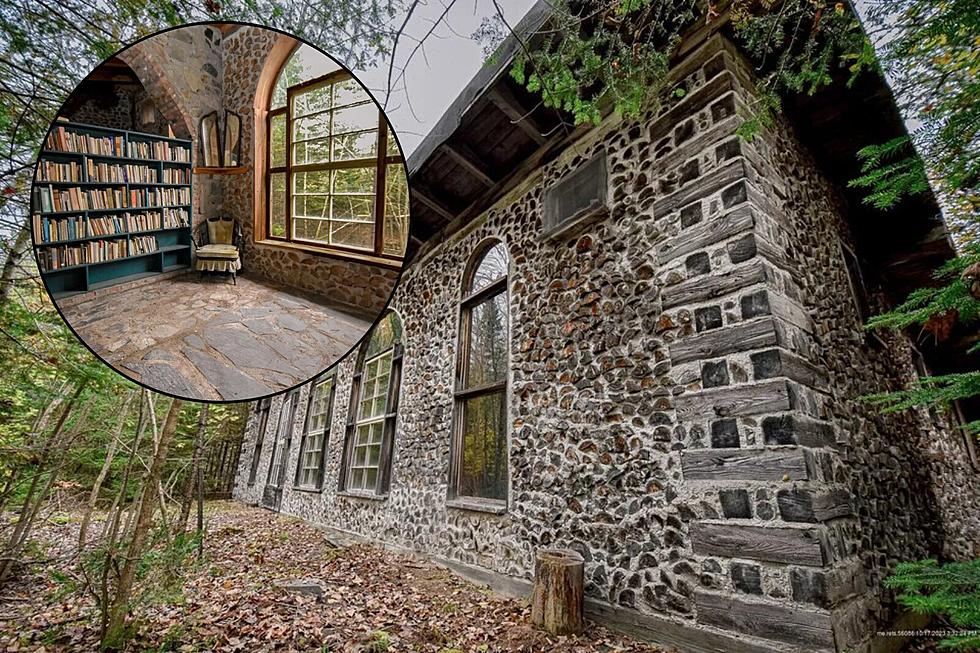 Why Is This Maine Home Getting Nationwide Attention?
Realty of Maine, Broker Lliam Perkins/ Canva Pro
A new home has hit the listing section in Maine and is getting nationwide attention.
According to The Observer, the phone has not stopped ringing for listing agent, Lliam Perkins from Realty Maine - Dover Foxcroft since this house was put on the market.
This property has managed to pull in 15,000 views and more than 1,550 saves on Zillow within the last 2 days.
Where is the coolest property ever listed?
According to the Observer, this 2 bedroom home is comfortably tucked away in Piscataquis County. Located on Lot 8 Coles Corner Road in Abbot this popular house is 900 square feet.
It's listed at just under $140,000 and sits on 18 acres of wooded land with 550 feet of waterfront access to Kingsbury Stream.
Why is it so popular?
According to the article, potential buyers are super interested in the unique features of the house. Even though it needs a lot of work, they love the cordwood walls, stone floors, elevated sleeping spaces, the wood-fired hot tub, sauna, and, of course, the access to the stream!
The construction is also what is captivating everyone and the fact that it remarkably resembles a stone castle, exuding the vibe of a medieval English house from the 1400s which is a rarity in normal architecture.
Several people want to make it a camp but it would need a lot of work to be a year round home. According to the article, people from as far as California and Florida have been reaching out with their interest.
Check out the inside and outside of this enchanting property below!
Lot 8 Coles Corner Road in Abbot
Check out this castle-like house for sale in Maine. It's getting nationwide attention!
Gallery Credit: Lliam Perkins Brokered by: Realty of Maine - Dover Foxcroft
Here Are 26 of the Best Maine Family-Owned Businesses in 2023
Give it up for Maine's best family-owned businesses in 2023.