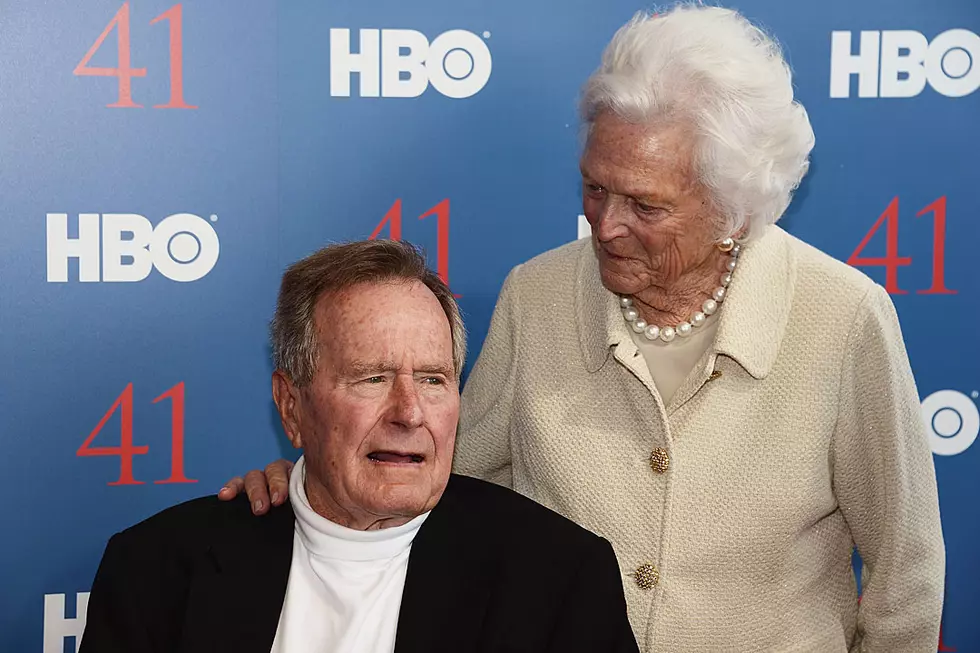 Former First Lady Barbara Bush Dies at 92
Getty Images
Barbara Bush, wife to former President George H.W. Bush and mother to President George W. Bush has passed away at the age of 92.
According to news reports, the cause of death was not immediately announced, however, it had been reported that Bush was in failing health over the last few days and had decided to stop medical treatment.
President George W. Bush released a statement this evening regarding his mother's death.
"My dear mother has passed on at age 92. Laura, Barbara, Jenna, and I are sad, but our souls are settled because we know hers was. Barbara Bush was a fabulous First Lady and a woman unlike any other who brought levity, love, and literacy to millions," he said. "To us, she was so much more. Mom kept us on our toes and kept us laughing until the end. I'm a lucky man that Barbara Bush was my mother. Our family will miss her dearly, and we thank you all for your prayers and good wishes."
CBS News released a video tribute on its Twitter page.