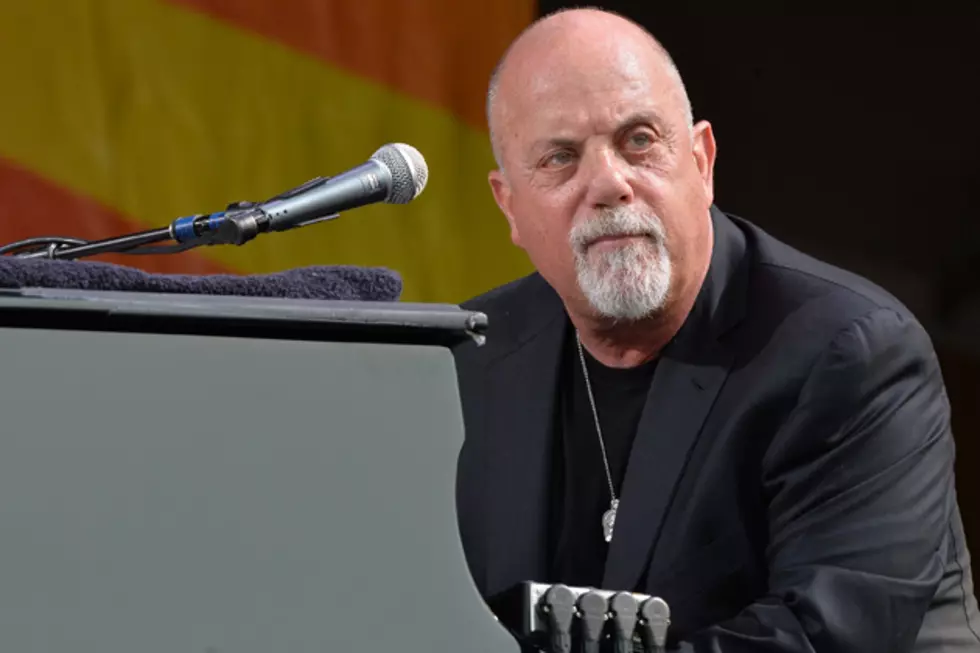 Billy Joel Clears Up DUI, Bankruptcy Rumors
Rick Diamond, Getty Images
Billy Joel opens up about a lot of things in a new interview with The New York Times Magazine, including dating, not writing any new pop songs and Elton John's "mom hair." But he also addresses two subjects the tabloids have mostly focused on since Joel stopped making pop records two decades ago: his drinking and the state of his finances.
Joel says there was "no booze involved" in the 2002 accident -- the first of three -- that happened in East Hampton. "It's these really dark roads back up here at night," he explained. "The car went off the road and into a mud rut. I had gone through a breakup and was really broken up about it, and I decided I'm drinking too much. I should go to rehab. But people made a connection, like, 'Oh, he went there because he was in a car accident from drinking.' No."
Joel said the second accident, which happened in 2003, occurred at a spot called Dead Man's Curve. "It was black ice -- that wasn't drinking either," he said. "The car slid and smashed into a tree. I went to rehab in '05 because, when I was with [ex-wife] Katie, she said, 'You're drinking way too much.' I never had a D.U.I. in my life. That's another fallacy. Look at the police records."
Joel also opened up about recent stories regarding his financial situation over the past several years. "There was a rumor that I filed for bankruptcy — that never happened either," he said in the interview. "I owed Uncle Sam a couple of million bucks in income tax, and the money that I thought was there, wasn't there."
He goes on to explain that he had to sell one of his New York City properties, because he also owned another NYC place and was building a house in the Hamptons. He sold the spot to Sting. "I was praying for a rock star," Joel said. "Then I sold the house that I was building to [Jerry] Seinfeld. I keep exchanging star homes. I bought Roy Scheider's house. Mickey Drexler bought my old place in Martha's Vineyard. I'm the Realtor to the stars."