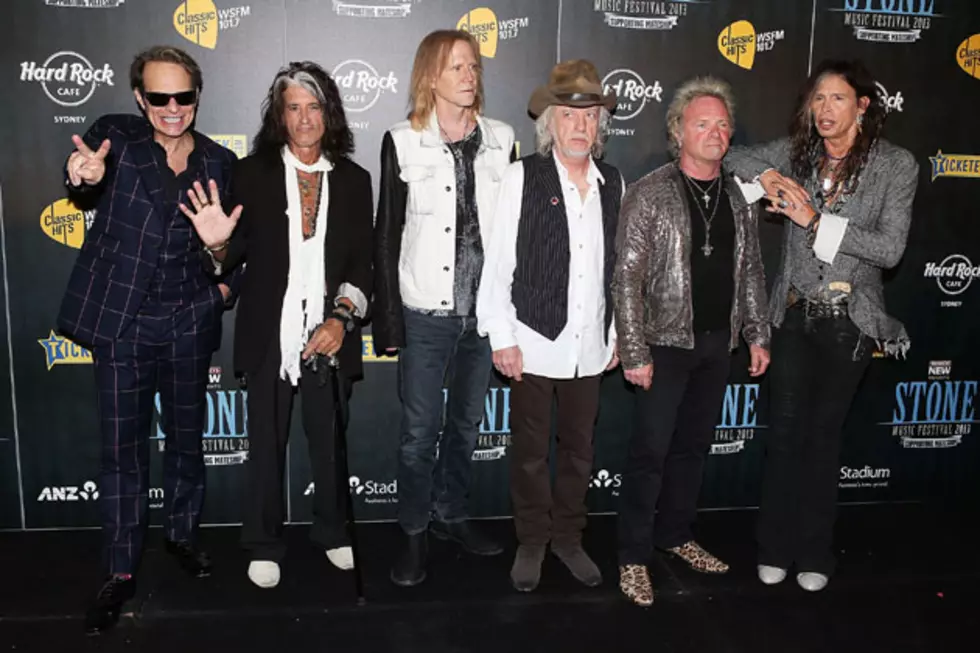 Billy Joel, David Lee Roth and Steven Tyler Share Memories of Each Other at Stone Festival Press Conference
Brandon Thorne, Getty Images
Aerosmith, Van Halen and Billy Joel are the headliners for this weekend's Stone Music Festival in Sydney, Aus. During yesterday's press conference to kick off the weekend, media and fans learned that there's a mutual respect and admiration amongst the legendary rockers. "I tried to do the thing in 'Jump' but I split my pants," Joel said. "I couldn't do the move."
The 'Piano Man' singer says he and the guys from Aerosmith are "good, good friends" because they're from the same part of the country. Aerosmith's Steven Tyler is also a fan of Joel's.
"Billy is my idol because he's been around forever and every time I turn on the radio I hear him," Tyler said, according to Yahoo. "I'm an old fan of people who write their own music."
As for Van Halen and Aerosmith, they came up a few years apart from each other, but never played much together since both became headliners around the same time. "We've been following them ever since and I'm always honored to see them backstage," Tyler says. "Every time I look into their eyes I see a camaraderie that knocks me over so I love those guys."
David Lee Roth's assesment of the relationship was similar, but more poetic, as is his way. "I went to school at the college of musical knowledge, the Aerosmith," he said. "We were reflecting that although we didn't serve together we've all been trained in the same road work, the same hotel mill, the same cutting of the various record companies and management agencies."
"Even though we haven't played together we certainly got educated by the same good guys and bad guys. I see me reflected in their eyes."
Aerosmith opens for Van Halen, who headline the April 20 gig at the ANZ Stadium. Joel headlines the April 21 date.