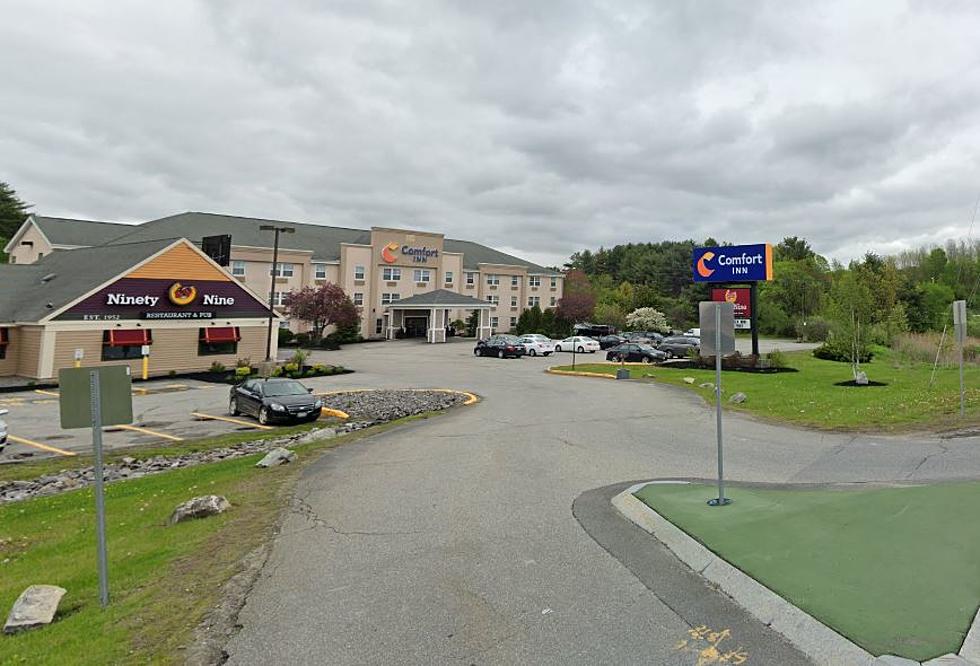 Augusta Police Arrest Several People on Drug Trafficking Charges at Area Hotel
Comfort Inn, Augusta, Google Maps
According to the Augusta Police Department, three men were arrested on Tuesday evening at an Augusta area hotel on charges of drug trafficking.
The press release reports that Augusta Police, along with agents from the Maine Department of Drug Enforcement and deputies from the Kennebec County Sheriff's Office, execute search and arrest warrants at the Comfort Inn on Civic Center Drive.
Authorities took 3 male suspects into custody, all from the state of Massachusetts.
26-year-old Patrick W Denis was arrested on 2 counts of unlawful trafficking in scheduled drugs and criminal forfeiture.
26-year-old Khail T Newson was arrested on unlawful trafficking in scheduled drugs and criminal forfeiture.
34-year-old Charles L Phillips was arrested for possession of a firearm by a prohibited person.
Google Maps Pics Show Us How Much Augusta Has Changed In The Last Two Decades
These photos show how Augusta has changed in the last two decades. Do you remember shopping, doing business, eating, or drinking at some of these now gone businesses?
Please note that some of these address may have changed.
Do you have our free radio station app yet? If not, it's the perfect way to request a song, talk to the DJs, enter exclusive contests and to stay up to date with everything that's happening in and around Central Maine and the world. When you download it, make sure you turn on the push notifications so that we can send you exclusive content and local breaking news that you need to know about first. Just enter your mobile number below and we'll send a download link right to your mobile device. After that, you can download for free and immediately begin accessing all kinds of exclusive content tailored just for you. Give it a try and stay connected with us!