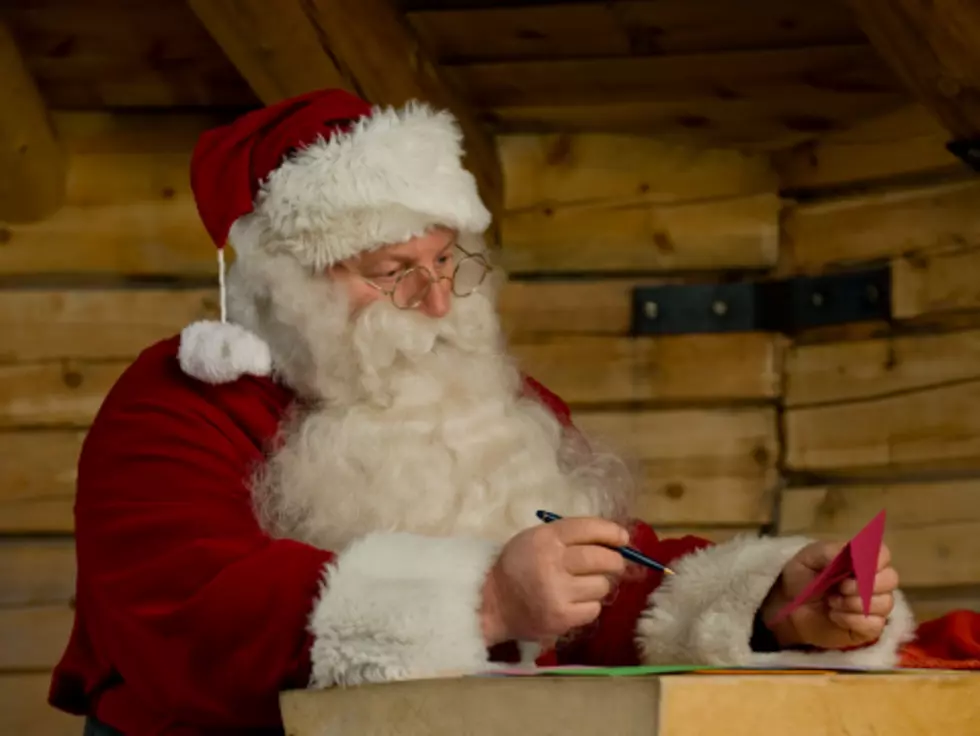 Your Kids Can Write A letter To Santa – And, He'll Write Back
altrendo images
Clearly, the Holidays are going to be way different this year.  No large family gatherings, most of your gift buying will be done online, and you'll probably end up opening presents on a Zoom call.  Like I said, way different.
But, that can be a good thing.
It's an opportunity to reassess what is really important during the holidays.  Remembering that the Holidays are more about spending time (even if it is through a Zoom call or Facetime), and less about the stuff we get or the massive meals we consume.
It could also be an opportunity to revisit some classic Christmas traditions.
Like writing a letter to Santa, for example.  Not an email.  I mean a real letter made from paper and ink (or pencil or crayon).  The really cool part is that he'll write back for free.
Your kids can write a letter and send it to:
Santa Claus
PO Box 1
Santa Claus, IN 47579
The only catch is that, in order to get a letter back, your child's letter needs to be received by December 20th.  So, don't wait too long.
CHECK THEM OUT: 100 years of Christmas toys, gifts and fads
---
Have you downloaded our app, yet?  You can use it to stream the station, message the DJs, and get breaking news sent right to your phone.  You can also use it to participate in exclusive, app-only, contests.  It is one of the best ways to stay in touch with everything going on in Central Maine.  To get it for free, enter your phone number in the box below.  We'll text you the download link.
Enter your number to get our free mobile app