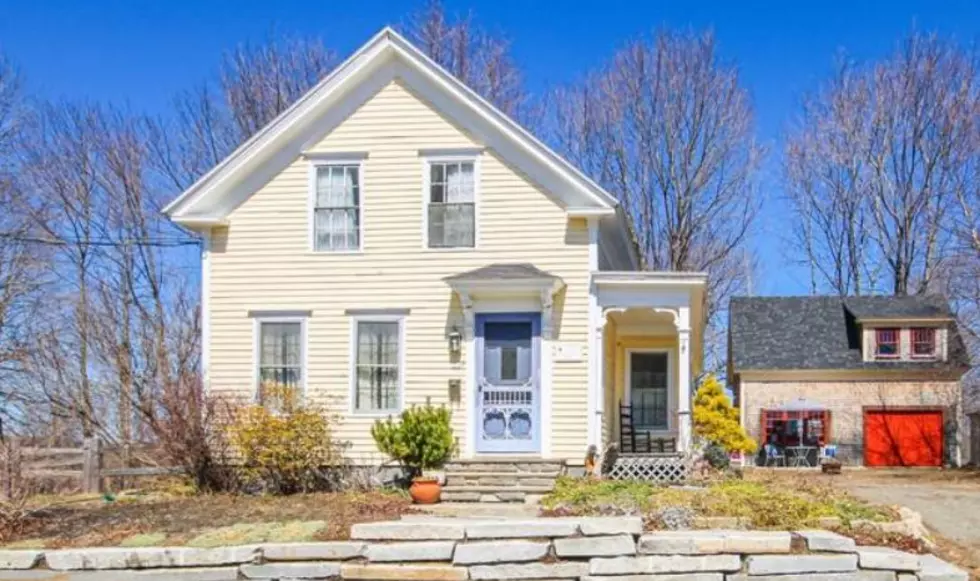 You Could Live In A Piece Of Augusta History
Realtor.com
Over the last year, the real estate market in Maine has gotten hot.  REALLY hot.  In fact, it is practically on fire!  Why?  The pandemic.  People fled urban areas for more rural places because of safety concerns and the fact that those states have remained far more locked down than Maine.  Additionally, people who have been spending a lot more time at home have realized that they want a bigger / nicer / different home.
As a result of the current market, many people have seen what a huge variety of different types of houses there are in Central Maine.  Whether you're looking for a new stick-built home in the country, a condo, an in-town home that may need some TLC, or an older home with charm, there is something for you!
If you've been looking for a home that has charm and history, you've got to check this place out.
According to Realtor.com, the home at 51 Patterson Street in Augusta is officially a piece of Augusta history.  According to a plaque on the house, it was built in 1866 for Hannah Brown.  The home was built by her son, Albert Brown.  The house, which was built on land purchased from Joseph Patterson (hence the name of the street), remained in the family for 117 years.
The 1,700 square foot house sits on a 0.62 acre lot.  While it is only a short distance from Bangor Street, it still provides the residents with peace and quiet.  The house has three bedrooms, two bathrooms, a living room with a wood stove, a dining room, and a kitchen with pantry.  The home features hardwood floors, stained glass windows, and a real punched tin ceiling.
There's also a reproduction barn adjacent to the house.  It could easily be used for a home business, art studio, workshop, or just for storage.
Take a look...
51 Patterson Street - Augusta
A real piece of Central Maine history,
Realtor.com
has the house listed at $247,777 - at the time this article was written.
What do you think?
11 Cool Maine Towns You Need To Visit In 2021
Here are eleven Maine towns / cities that you should make a point of visiting this year