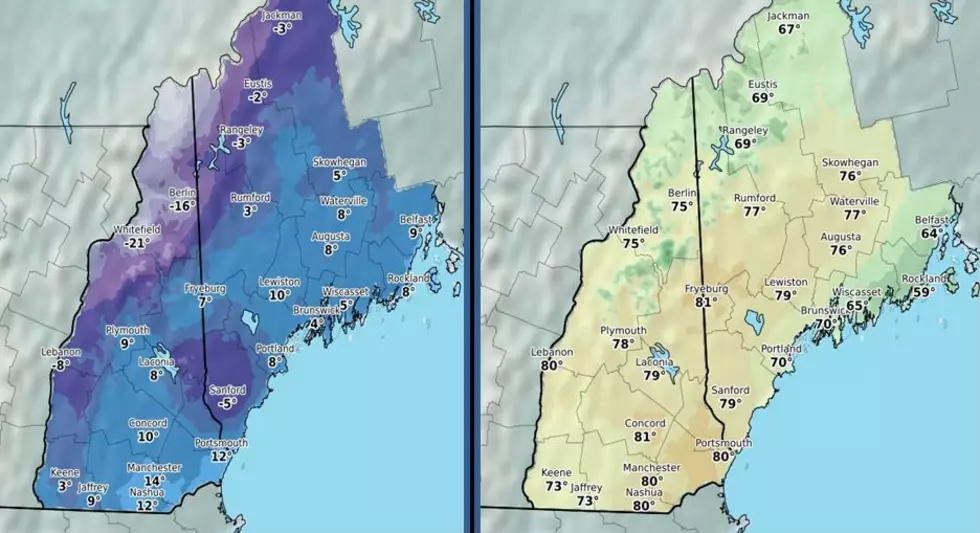 Uh Oh: Looks Like That Nor'easter Is Tracking Closer to New England This Week
National Weather Service
So... first we thought that we were going to get another monster Nor'easter, that looked like it would be the fourth one in three weeks.
Then, it looked like it was going to miss New England, with a more easterly track out to sea.
Could that possibly be our luck?! Of course not. Now, that monster storm #4 is tracking back towards Maine.
Multiple news organizations and the National Weather Service in Gray are reporting that the track of this week's storm is changing back in the direction of Northern New England.
NWS Gray is forecasting that a strong spring storm could hit us Wednesday and into Thursday. Snow totals aren't projected yet, but Maine has been known for pretty intense storms well into spring.
Make sure you check back here for the latest storm news and weather info as we keep an eye on this storm.