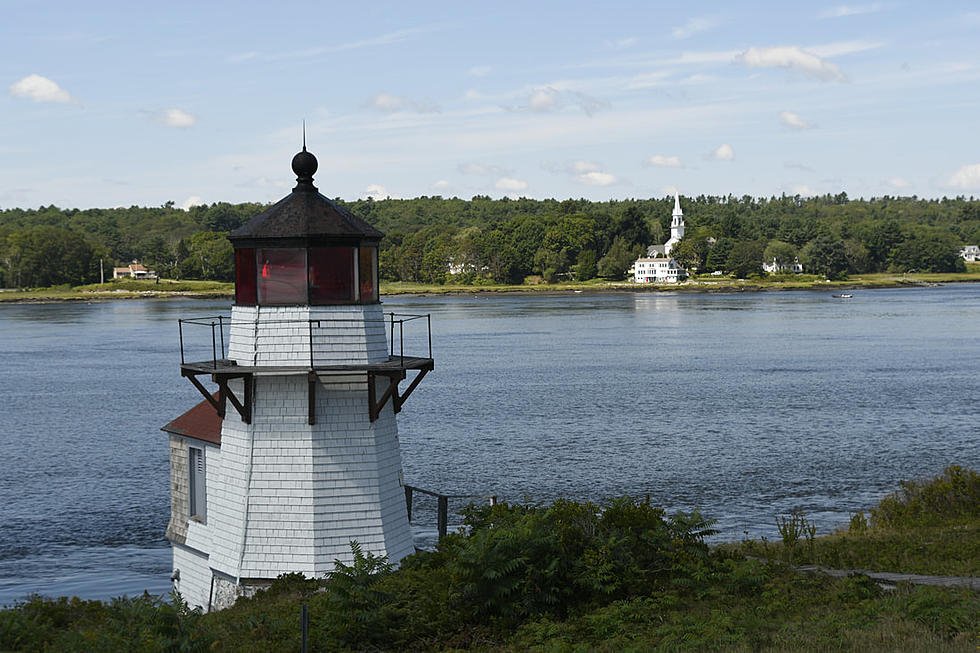 The Kennebec River's Squirrel Point Lighthouse Is Worth The Walk
squirrelpoint.org
As we continue to battle the coronavirus here in Maine, and around the world, there is a good chance we will be spending a lot of time outside this summer.
One of the easiest, most affordable, ways we can enjoy Maine's great outdoors is by taking a walk or a hike.  You don't need any special skills and no special equipment.  The only real cost is gas for the trip and maybe a few bucks for drinks or snacks.
If you're looking for a cool place for a walk that is really close to Central Maine, why not take a walk to the Squirrel Point Lighthouse.
According to Only In Your State, one of the things that makes this lighthouse unique is that it is located on a river, and not on the ocean.  According to the lighthouse's website, it is one of four lighthouses strung along the Kennebec River from the Atlantic Ocean to Bath.  As traffic near Bath continued to grow through the latter part of the 19th century, navigation safety began to become more of a concern.  In 1895, President Cleveland appropriated $4,650 for the construction of the lighthouse and keeper's quarters.  Over the decades, the lighthouse went through numerous upgrades.  In 1979, it was automated and was converted to solar power in 2008.
To get there, take Arrowsic Road (Rt 127) to Bald Head Road.  Follow Bald Head Road to the end, where there is a small parking area.  All Trails explains that the 1.4 mile trail is "out & back".  So, it is about 3,700 feet from the parking area out to the lighthouse.  The also explain that the trail is kid friendly and is primarily used for nature trips and birding.
A bonus to this trip is that there is another lighthouse a short drive from the Squirrel Point Lighthouse.  The Doubling Point Lighthouse is on Doubling Point Road in Arrowsic.
If you have any pictures and videos of your trip to the lighthouse, please share them with us.
Take A Peek At Terramor
Opening in late summer 2020, Bar Harbor's Terramor Outdoor Resort is a breathtaking "glamping" resort. Glamping is glamor camping. Instead of "roughing it" you're camping with all modern amenities nearby. It's really the best of both worlds - the beauty of Maine with a real toilet a few steps away. Get more details about the resort and book your stay at their
website
.
11 Cool Maine Towns You Need To Visit In 2021
Here are eleven Maine towns / cities that you should make a point of visiting this year
Have you downloaded our FREE app?  You can use it to message the DJs, to stream the station, and to participate in exclusive contests.  Plus, if you leave the ALERTS turned on, we'll send you breaking local news, reminders about contests, weather alerts, and more.  It is the best way to stay on top of everything going on in Central Maine.  The best way to get the app is to enter your phone number in the box below.