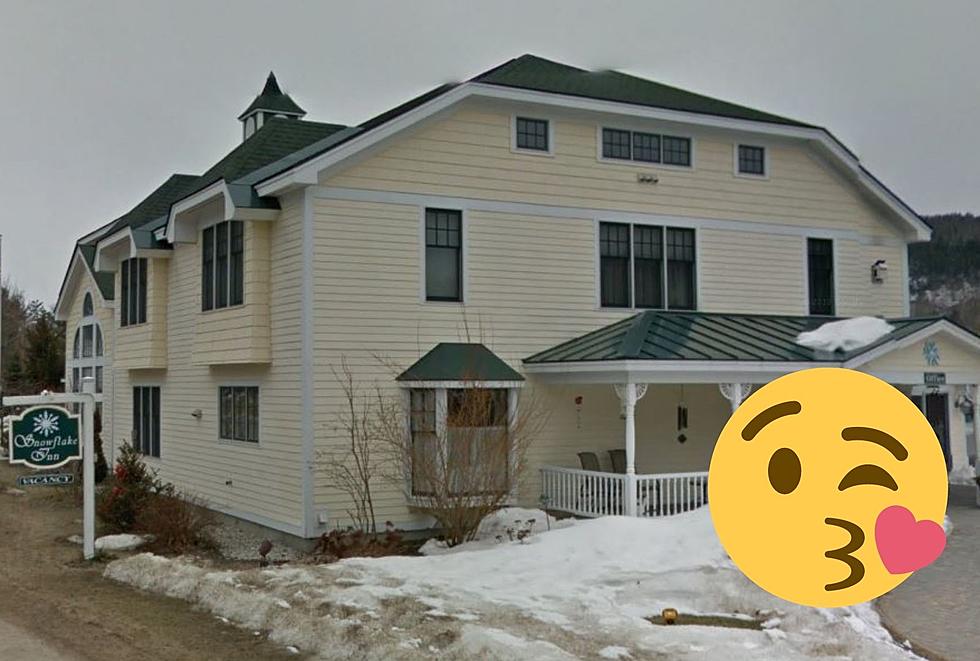 Renew Your Romance At This Adults Only Hotel In New Hampshire
Google Maps / Canva
While the last few years have been difficult for all of us, in many ways, it has been way more trying on couples.  This is especially true if the couple has kids.  In addition to taking care of themselves, they have had to deal with keeping their kids healthy, educated, and happy.  All of this stress puts a strain on a relationship.
Even as these trying times continue, we all need to remember to invest the needed time into our relationships so they don't fail.
And, with Valentines Day just a few weeks away, why not spend a few days spending quality time with that special person in your life?  No kids... No work...  Just the two of you.
One of the best places to do that is an adults only inn tucked away in the White Mountains of New Hampshire.
The Snowflake Inn, located in the village of Jackson New Hampshire, is an all suites hotel that does not allow guests under the age of 16.  Yes, it is an "adults" only hotel.  The owners have nothing against small children, but they understand that sometimes a couple needs to get away from the running, laughing, and crying.  Even though we all love our children, it is true.  As a wise person once said, "There is no better form of birth control than the sound of a crying baby".
The inn has twenty suites of varying sizes and styles.  Each suite has a fireplace, jacuzzi tub, two person shower, HD TV, and more.  The property also has a swim spa, a fitness center,
There is a good chance that you are going to be spending most of your time in your room, but if you do want to venture out, there is a lot to do in the nearby towns.  Mount Washington Valley, located at the base of Mount Washington, offers tax free shopping, amazing restaurants, and some of the best skiing in the United States.
Rates are reasonable: between $175 and $260 per night.  As it is located in a tourist area, the price depends not only on the style of suite but also on the time of year.  The rates will be higher "in season".  Also, keep in mind that some suites require multiple night stays.
Get more details from the Snowflake Inn website.
The inn is probably only a few hours drive from where you are in New Hampshire, Maine, New York, or Massachusetts.
Love live music?  These shows are coming to New England in 2022
2022 Must See Concerts
Take a look at our list of the must see concerts coming to Maine, New Hampshire, Vermont, New York, and Massachusetts in 2022.