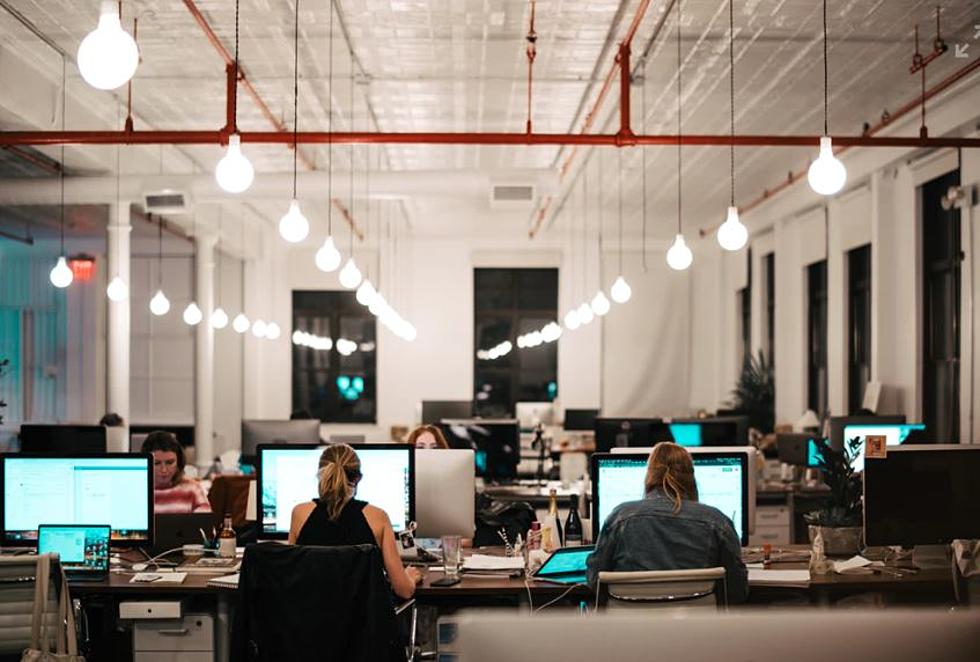 Will Maine Office Workers Keep Working From Home Post Pandemic?
Israel Andrade / Unsplash
Unless you have been living under a rock, it is probably pretty obvious to you that the pandemic has radically changed the way we live our lives.  And, as we have discussed before, there is a good chance that some of those changes will become permanent things.
For example, it appears that some people will continue to work from home even after the pandemic is far behind us.
According to a report from News Center Maine, some Maine businesses are currently grappling with the task of deciding what their workplaces will look like post-pandemic.  Some plan to survey employees to see how they feel most comfortable, while others are planning to encourage all of their employees to return to the office.
A recent survey of Mainers currently working from home found that about 80% intended to continue to work from home at least part time
While there are some negatives to having employees work from home (the fact that it makes collaboration more difficult, for example), there are plenty of benefits.  Employees save time on commuting and money on gas for their vehicle.  Depending on the individual, some people who work from home could end up having a better work-life balance.
The benefits aren't just for the employees, either.  There are several benefits for the businesses, too.  They could end up spending less on utilities, for example.  And, over time, could save even more if they chose to downsize the amount of space they lease.  If you have a skeleton crew of ten people, you don't really need 10,000 square feet of office space, right?
Obviously, there are some businesses that cannot go remote and some people who would much rather come into the office than work from home.
Clearly, we'll have to wait and see how the post-pandemic business world develops.
What are your thoughts on working from home?  Are you doing it now?  Do you plan to continue to do it?  Let us know by messaging on through our app or on Facebook.
9 Changes Likely To Stick Around Maine Post Pandemic
Some of the things we've learned during the pandemic are likely to stick around years after the hospitals are empty and we've had our last CDC briefing. This list was inspired by a similar list done by the
Bangor Daily News.
Do You Remember These 8 Crazy Maine Weather Events?