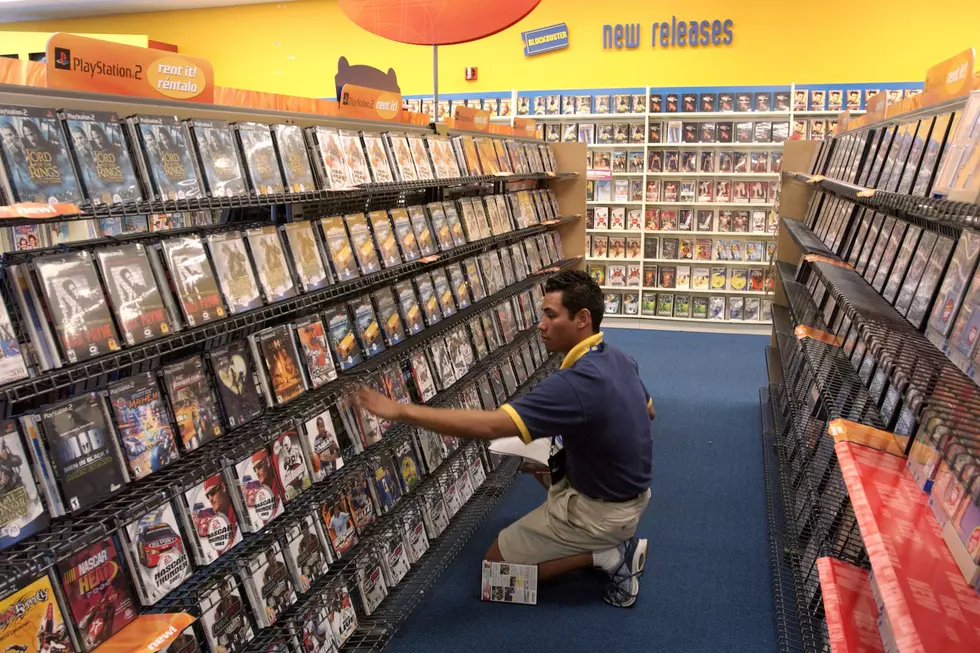 Is the Video Store Making a Comeback? The Alamo Drafthouse Thinks So
Getty Images
Maybe I'm just a cranky old man who's nostalgic for his childhood. Okay, so I'm definitely a cranky old man who's nostalgic for his childhood. But I miss video stores. Sure, it's fun to binge watch an entire season of The Great British Baking Show without getting off my couch. And, yeah, late fees were a huge pain in the butt. But there was something magical about video stores. Browsing the aisles, stumbling on something you'd never heard of before, taking a chance on some random title, having your choices belittled by the obnoxious clerks. They were the best. Video stores were a huge part of my film education, and the film educations of most dorks of my generation. We miss them.
But maybe the video store is about have its own vinyl-esque retro-cool comeback? Variety reports that the Alamo Drafthouse theater chain is about to open their first video store called Video Vortex in their upcoming Raleigh, North Carolina location. They're billing it as "one of the largest video archives on the planet." In 2018, that's probably not a high bar to clear, but it sounds amazing anyway:
The North Carolina location will open in the first quarter of next year. Visitors can return rentals on their next trip to the location or mail DVDs and Blu-rays back to the shop with a return envelope. Along with Blu-ray and DVD titles, Video Vortex will contain a 'massive' rental selection of rare VHS tapes, including titles never released on digital formats. The store will also rent VCRs as well as provide renters with the equipment for RCA adapters free of charge. The space will also feature a selection of curated Blu-rays for sale, film-related merchandise, and Mondo releases.
I love the idea of a video store that actually rents VHS tapes, and also rents out VCRs to play them, since the equipment is now hard to find (unless you have a grandma nearby). I honestly don't know whether there is enough demand out there, in Raleigh or anywhere else, to support a standalone video store, but kudos to the Alamo for leveraging their passionate fanbase to bring this thing into the world. If the Brooklyn Drafthouse opened one, I would be there all the time. For one thing, I need a new VCR myself so I can play my vintage copy of Gymkata.
Gallery - VHS Tapes You Can Still Buy on Amazon