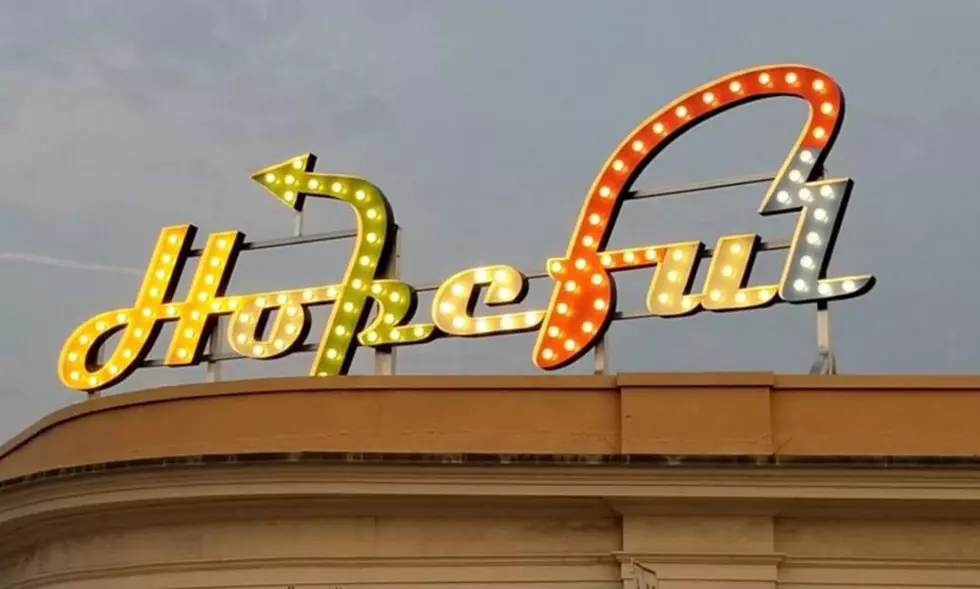 Massive Sign Will Shine A Hopeful Light On City Of Augusta
Michael Hall
No matter how strong we are, we all occasionally need a little hope, don't we?  Well, that's what the aim of a new sign coming to downtown Augusta.
According to the Augusta Downtown Group Facebook page, a new 25 foot LED sign that reads "hopeful" will be installed on top of 330 Water Street.  The purchase and installation of the sign is a joint project between the United Way of Kennebec Valley and several area businesses.
The post goes on to say:
Hi Everyone! As you may have heard United Way of Kennebec Valley in partnership with area businesses are bringing a "Hopeful Sign" to Augusta. This 25 foot aluminum sign with LED lighting will be installed September 19 on the roof of 330 Water Street and will be visible from Rines Hill and Memorial Bridge.
On Tuesday, September 20th, the day after the sign is installed, a "first lighting" party will be held on Water Street in Augusta.  Because of this, a portion of Water Street will be closed from 4:30 PM to 7 PM.  The closed section will be from Green Street to Winthrop Street.
Hopefully, you'll have a chance to stop by the lighting event on the 20th of September.
9 Closed Maine Amusement & Water Parks
We have put together a list of now closed amusement parks and water parks. Some of these were in operation in the 1980s, 1990s, 2000s, and 2010s... Some haven't been around for over a century. ***Keep in mind that some of the information regarding when these places were open and what they offered comes from listener comments and stories passed down by people who visited (or worked at) these parks.
Have you downloaded our FREE radio station app, yet?  You can use it to stream the station, you can use it to message the DJs, and use it to take part in contests where you can win cash and other great prizes!  Get the app right now by entering your phone number in the box below.