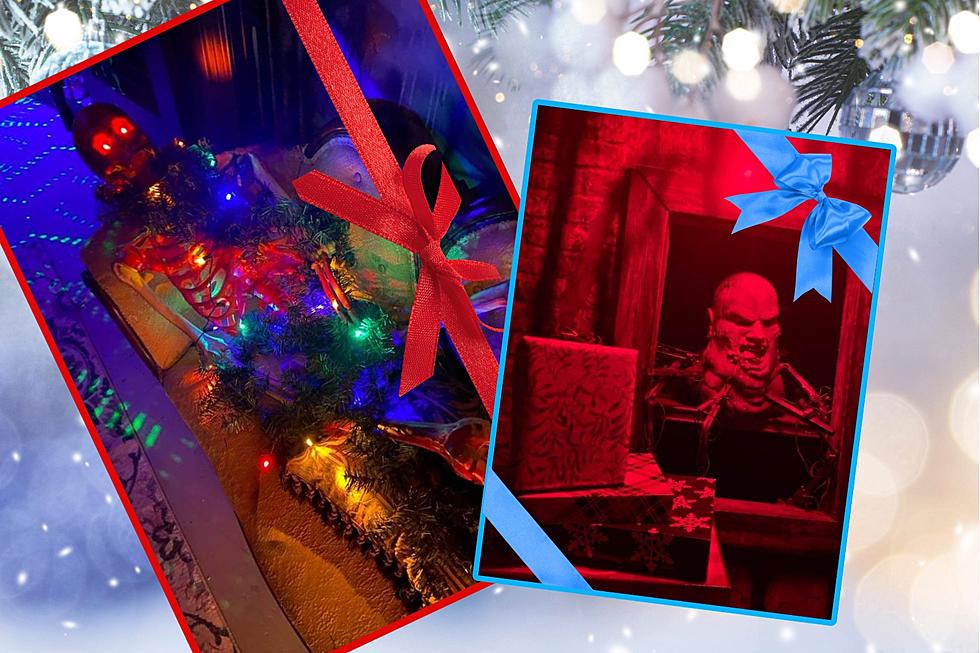 I've Never Heard of a Christmas Haunted House in Maine Until Now
Manieac Manor via Facebook; Canva
Who doesn't love a good haunted house during spooky season? And who says spooky season has to end though once the Christmas season begins?
Certainly not this haunted mansion with the brilliant idea to host a Christmas-themed haunted house.
I. LOVE. THIS.
Right in Bangor, Maine, a unique place called Maineiac Manor is hosting a Christmas-themed haunted house that's said to be "unlike anything you've ever seen in Maine".
According to Maineiac Manor's Facebook post,
"Krampus invades Maineiac Manor, a Christmas-themed haunted house unlike anything you've ever seen in Maine".
So, what happens inside a Christmas-themed haunted house? Truly, I have zero idea, but I'm insanely excited to check it out myself.
They did have it last year, according to their Facebook page. Did you get a chance to check it out?
It sounds like if you're daring enough to check it out, demonic versions of Mr & Mrs. Claus, Krampus, dead elves and other unsettling winter demons will be greeting you inside.
As Maineiac Manor says,
"If you dare, feel free to go at your own pace. Soak up your undead surroundings, which will ignite most of your senses--smell, vision, etc. Walk through the Manor's many twisting hallways and corridors, but be careful. Because at any turn, you will be hunted down by the undead. This is a full-on haunted house set during the Christmas season, and while you may smell sugar cookies being baked, don't trust it".
When is it? It looks like it's not happening until around December, so make sure to mark that on your calender!
Sidenote, their Halloween haunted house is still happening through this weekend if you haven't caught a spooky walk yet this season!
Are You Brave Enough to Visit These 12 Haunted Places in Maine?
Gallery Credit: Megan
30 Haunted Places in Maine
Most of the locations on the list share a little about what has been claimed as paranormal happenings for these locations, which can include seeing apparitions, hearing strange noises, or maybe even spookier experiences involving unexplained conditions of vehicles, shaking beds, or flying dishes. Here are 30 haunted places in Maine.
Gallery Credit: Sarah Nickerson