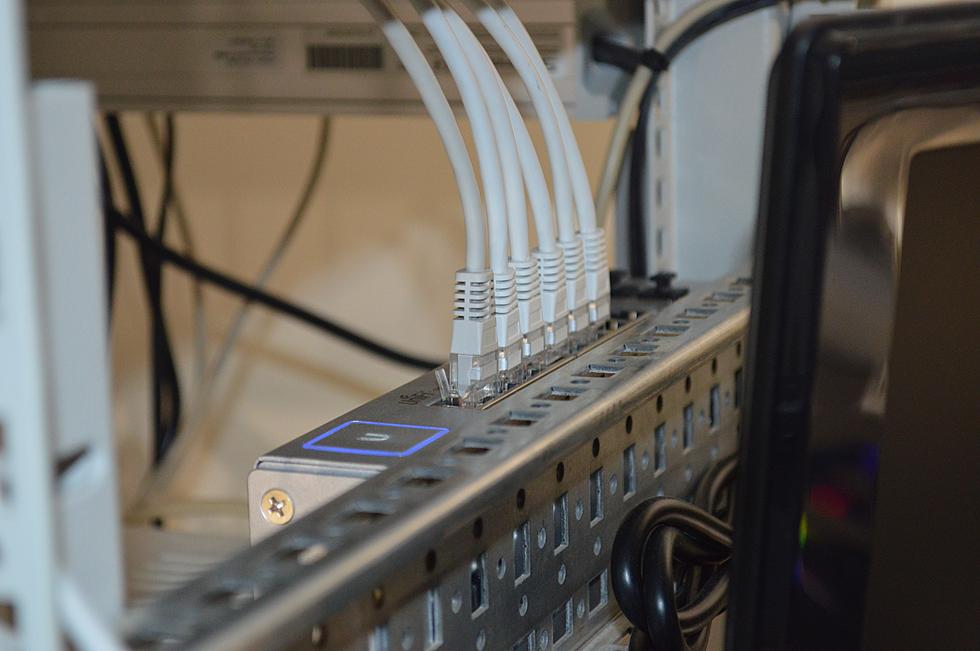 Faster Internet Coming To Augusta & Other Maine Towns
Photo by Thomas Jensen on Unsplash
As someone who grew up in the 1980s and 1990s, it is always strange for me to think about how far we have come in the last few decades.  When I was a kid, we had dialup internet.  When I started high school we had a few computers with high speed access.  By the time I finished high school, the entire high school had been wired to a network.
Now, lightning fast high speed access is a normal utility for almost everyone.  It goes along with city water and electricity.  With streaming services, remote learning, and gaming, it has really become a necessity.
It looks like your internet could soon be getting faster.
According to WMTW, several Maine municipalities will soon have access to fiber optic internet access. Consolidated Communications plans to install fiber optic internet in approximately 150,000 Maine households by the end of 2022.
How fast is fiber optic access?  It is approximately 24 times faster than the national internet speed average.  Assuming there is low lag, download speeds can be close to 1 gigabyte per second.  So, you could download an HD movie in about one second.
The company's expansion of fiber optic service will be helped along by a National Telecommunications and Information Administration grant.  The grant was specifically allocated so the company could improve broadband service in rural Maine.
Once it launches, the highest speed service will cost about $70 a month for the first year and increases to $95 a month after that.  Out of your price range?  They have slower packages that cost between $30 and $50 per month.
The 25 Intersections in Maine That Had The Most Crashes in 2021
The Maine DOT keeps a record of accidents at intersections throughout Maine, and these are the 25 intersections that had the most in 2021.