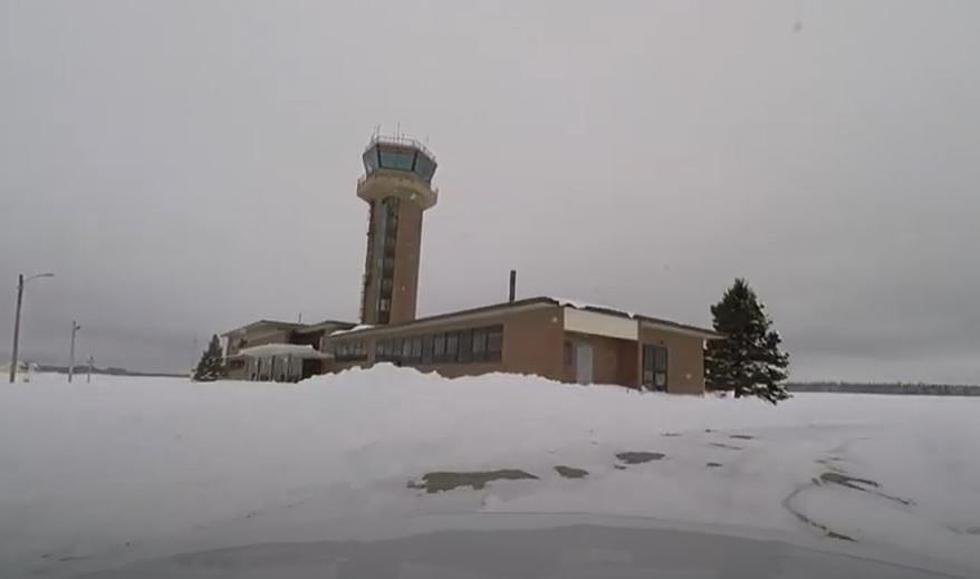 An Exclusive Tour Of The Abandoned Loring Air Force Base In Maine
Youtube
If you lived in Northern Maine prior to the mid-1990s, there is a good chance you knew at least a little about Loring Air Force Base.  The sprawling bomber base sat adjacent to the Aroostook County town of Limestone.  Yes, it was way up there!  Even though you probably know at least a few things about the base, have you ever been there?
According to Wikipedia, the base, which was constructed between 1947 and 1953, covers a massive amount of space.  Within its perimeter, there is 9,000 acres of land!  Initially, the base was called Limestone Army Air Field.  Later, the base was renamed for Charles J. Loring, a Medal of Honor recipient from the Korean War.
When it was active, Loring Air Force Base was home to bombers from the 42nd Bomb Wing.  Over the course of its four decade history, it was home to a variety of bombers and fighters, including the massive B-52, a bomber synonymous with the Cold War.
Following the end of the Cold War, the base was phased out.  It officially "closed" in September of 1994.
Recently, a United States Air Force veteran, who was stationed at the base in the 1970s, took her brother on a tour of the base.  The following pics are from the video they shot.
WARNING: Under no circumstances should you enter this property.  By doing so you risk bodily harm and / or prosecution for trespassing on private property
A Look Inside Loring Air Force Base
So, is the base completely abandoned now?  Nope!  Following its closure, the Vermont-based jam band Phish held to music festivals at the base.  The runways made a great place to use as parking lots!
The Loring Development Authority has worked hard to make sure the base's vast spaces were appealing to a variety of local, and national, businesses.  Several businesses, including a Maine rocket company and Bigelow Aerospace, now call the base home.
Additionally, the United States government still has a presence there in the form of financial offices.
The shooter of the video also did a video where he breaks down the history of the base...
The 19 Highest Earning Cities In Maine
Recently,
Stacker
took the time to put together a list of the top earning towns and cities in the State of Maine.