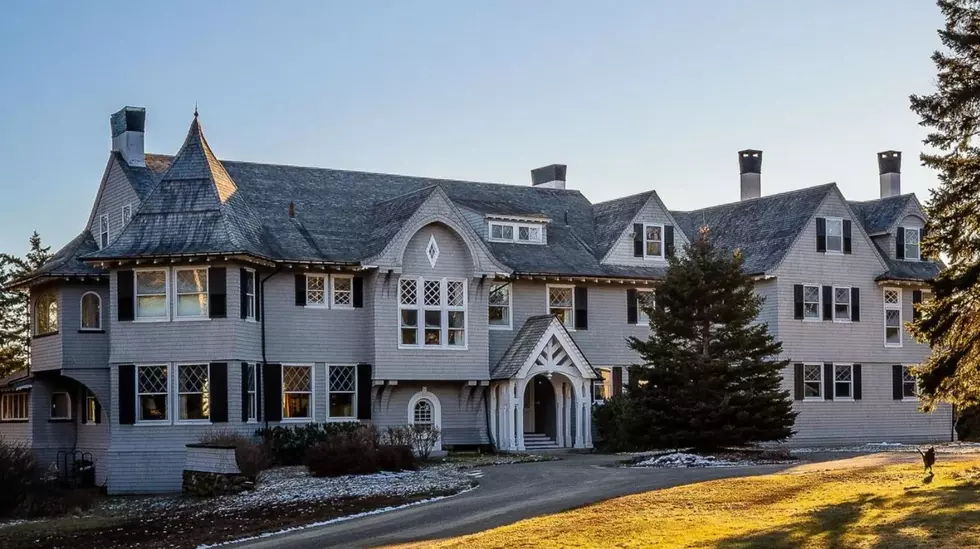 Actor John Travolta Still Can't Seem To Unload His Maine Mansion
Legacy Properties
Over the last few years, the real estate market in Maine, and the majority of the rest of the country, has been on fire!  Things have slowed just a little, but on at one time, houses were going for tens of thousands over asking, sight unseen.  The second a house hit the market, someone rolled in and grabbed it!
Most houses...  Not all houses.
It has been nearly two years since actor John Travolta, known for his roles in  "Grease", "Saturday Night Fever", and "Face/Off", first put his  mansion in Islesboro, Maine on the market.  And, for some reason, the home has not sold.
John Travolta has listed the mansion, which sits near the bluffs of North Islesboro, with Legacy Properties, an affiliate of Sotheby's International Realty.  The list price?  A cool $5,000,000!
The 10,000 square foot mansion features 20 bedrooms, and 8 bathrooms (7 full and 1 partial).  Perfect for entertaining, the main living room has a stone fireplace, a custom built bar area, and a massive dining room (with a fireplace).  It also features two sun porches, a back deck, pool, and more.
The mansion was built in 1904 and it is pretty clear that Travolta, nor the previous owners, have changed the style much, if any.  Nearly everything about the house, based on the photos in the listing, has that early 20th century feel.
The estate features just over 48 acres of land.  With that land, there is hundreds of feet of shoreline.
In part, the listing says:
The land, which is partially in conservation with the Islesboro Island Trust, includes wonderful open fields with ocean views, walking paths through the woods down to the shorefront, beach and open ocean access, garden areas, and a majestic approach up a tree covered winding gravel road. The house is perfectly designed to accommodate large groups of friends and family, but cozy enough for single family living.
Check out the pictures...
10 Famous Places In Maine Seen From Above
Have you downloaded our FREE app?  You can use it to stream the station, message the DJs, and to get breaking local news sent right to your phone (or tablet).  It really is the best way to stay on top of everything going on in Central Maine.  The easiest way to get the app is to enter your phone number in the box below.  We'll text you the download link.